Kimmie Murray wants to help other women get checked for breast cancer before it's too late, because she put it off, and it was almost too late when her cancer was diagnosed.
Murray is currently going through breast cancer treatments and is using her experiences to encourage others to get regular checkups.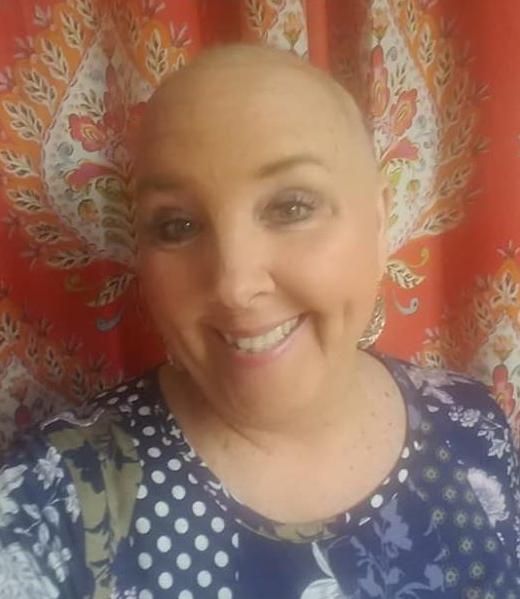 Murray said she has good insurance and funds to take care of the medical bills, but she wanted to do something to help others that were going through cancer treatments. So, with the help of family and friends, she set up a barbecue dinner and auction on Saturday at the Scoreboard Sports Bar in Roseburg that will raise money for the Kimmie Murray Breast Cancer Fund to help others who are fighting cancer and to encourage them to get their mammograms.
"Proceeds go to the Kimmie Murray Breast Cancer Fund and the money will help women to get mammograms," Murray said. "I am very proactive because I don't want them to do what I did and wait."
Murray was diagnosed with breast cancer in January. She knew she had something going on about a year ago and she didn't do anything about it at the time.
"A friend of hers said 'You can't let this go,' so she went to see a doctor and had a mammogram and it turned out she did have a lump," said her husband, Bob Murray.
Kimmie Murray had a biopsy and found out it was malignant. She began treatments every two weeks for four months and now has 12 weekly treatments coming up. So far the prognosis looks positive.
She started a blog and has documented her experiences to get women to get a checkup. She's had about 40 women indicate that they have scheduled mammograms after following her blogs, and four of those were found to have malignant tumors. She also opened a page called "Walk with me through my Journey."
Rick Merlino, the owner of the Scoreboard Sports Bar, a friend of the family, also jumped in and was ready to help.
"We teamed up with Mercy Foundation to do the fundraiser, and everything we raise goes to people in Douglas County," Merlino said.
The event is Saturday from 2 to 6 p.m. at the Scoreboard Sports Bar at 920 SE Stephens St. in Roseburg. To make donations, call 541-672-2599.
The money will be distributed by the Mercy Foundation to promote breast cancer checkups and help women that can't afford a checkup.