Editor's Note: Brooke Markham is the daughter of Pat Markham, the owner of The News-Review and Brooke Communications.
Roseburg High School graduate Brooke Markham was back in her hometown Thursday, for the release of a movie in which she plays a prominent part.
Markham, 29, who now lives in Los Angeles, appears in the movie "Friend Request," that began showing in Roseburg Cinema on Thursday night and will begin showing in more than 2,500 theaters around the country starting tonight.
Markham came up from her home in California for the special showing of the movie. She arrived at the theater on Kline Street Thursday evening in a limo, with many of her friends and family there to greet her, wearing stars with her name on them and ready for the premiere showing of the horror movie directed by Simon Verhoeven.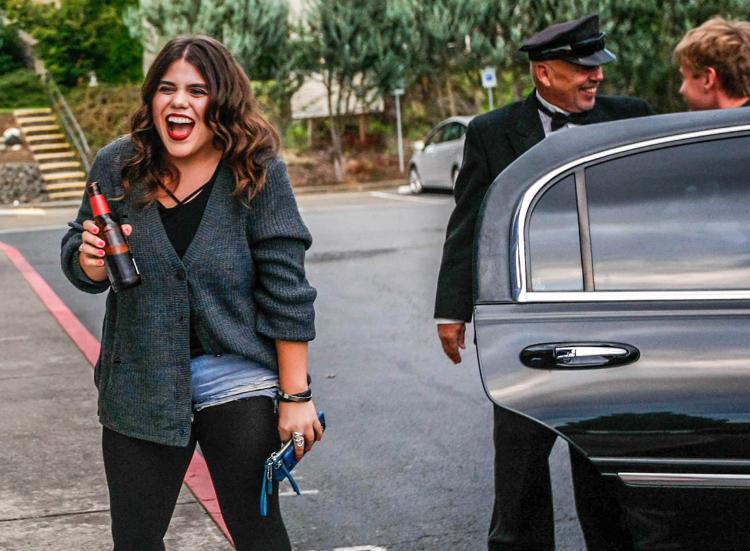 The theater was filled to near capacity, and when the name of the movie "Friend Request" came up on the screen at the start of the show, the crowd cheered loudly.
Markham plays a supporting character named Isabel in the horror film, which is about a girl named Laura and her group of friends.
Laura is a popular college student who graciously accepts a social outcast's online friend request, but then finds herself fighting a demonic presence that wants to make Laura lonely by killing her closest friends.
"I play one of her friends, so unfortunately, not very nice things happen to me," Markham said.
Markham spent three months filming the movie, which was filmed on location in Capetown, South Africa. She said she had a lot of fun making the movie and was pleased with how it turned out.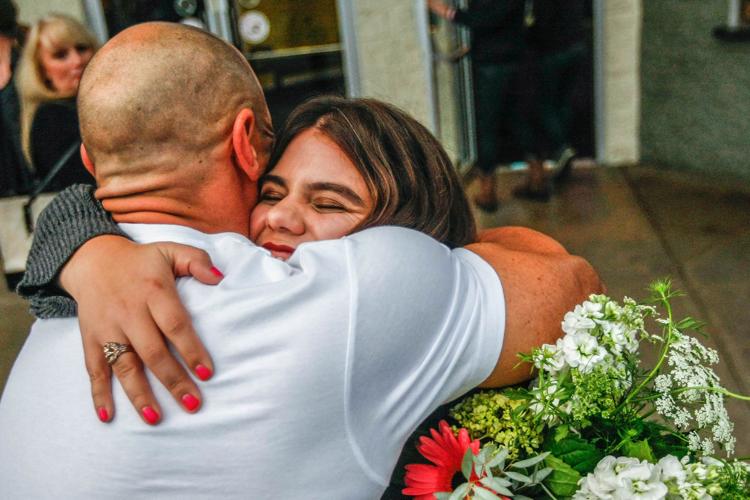 "I think this is one of the horror films that is a really fun film to go to with a group of friends and have a really fun time, and get scared and laugh a bit," she said. "It has both of those elements."
Markham had already seen the finished product, but this time, she said it would be more meaningful.
"I'm in my hometown with all of my family and yeah, that's really, really special," she said.
Markham's young acting career almost didn't happen. She took her first acting class while she was a freshman at Portland State University, but not because she was interested in the topic.
"I fell in love with a boy, and that is genuinely what made me get into an acting class," she said.
She found out the boy was in that class and the next thing she knew, she had signed up for it.
"He didn't love me back, but he literally brought me into my career in acting without me even knowing it," she said.
But she liked the class and started taking more acting courses. She then auditioned for a British drama school and got accepted at the London Academy of Music and Dramatic Art.
Markham has been in several productions including three TV comedy series. She's excited about one called "A Kid Called Mayonnaise" that is on Amazon.
"It's absolutely fantastic, I'm really proud of this project," she said. "It's a very good show for kids, but not just for kids, but for the whole family."
Markham also wrote and produced her own short film called "Ember" and is submitting it to different film festivals to see if she can get it entered.
She also has a film on Netflix called "Deidre & Laney Rob a Train."
"It's about these sisters who rob trains, and it's a very good film, and it was really amazing to be invited to Sundance for a film that you're in," she said. "That was a really special experience."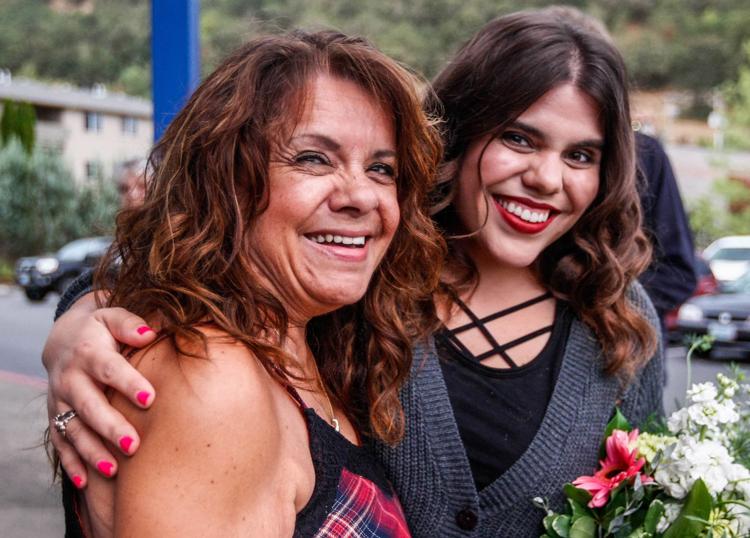 Her goal is to work consistently, which is never a sure thing for an actress or actor, but she also wants to have her own production company.
"I've always wanted to do that and have a production company where I'm in control and make the film or do the pieces of theater that I want to do," she said. "I want to create my own stuff and tell my own stories with other people."
Markham has never forgotten her roots and always likes to come back to visit family and acquaintances.
"I am a Roseburg girl at heart. I love Roseburg, it'll always be my home, and I'll always come back to Roseburg and be thankful that I'm from here," she said.