Vicki Nielsen and Gary Crowe were announced as the 2018 Roseburg First Citizens at the Roseburg Area Chamber of Commerce 65th Annual Awards Dinner and Membership Meeting on Thursday.
A male and female citizen who give back to the community are recognized every year along with the small, medium and large businesses of the year and volunteer of the year.
Nielsen came up to the stage with a tissue in hand and said she always wondered how people felt when they realized they were the person being described "and now I know."
"I'm always excited for all those people, to see them up there, and then it's like, you start to realize, 'Oh my gosh, I think they are talking about me,'" Nielsen said. "I'm so honored. It's such an interesting thing. It's a huge honor. I've always admired the people that have been First Citizen. To be among them is a huge honor."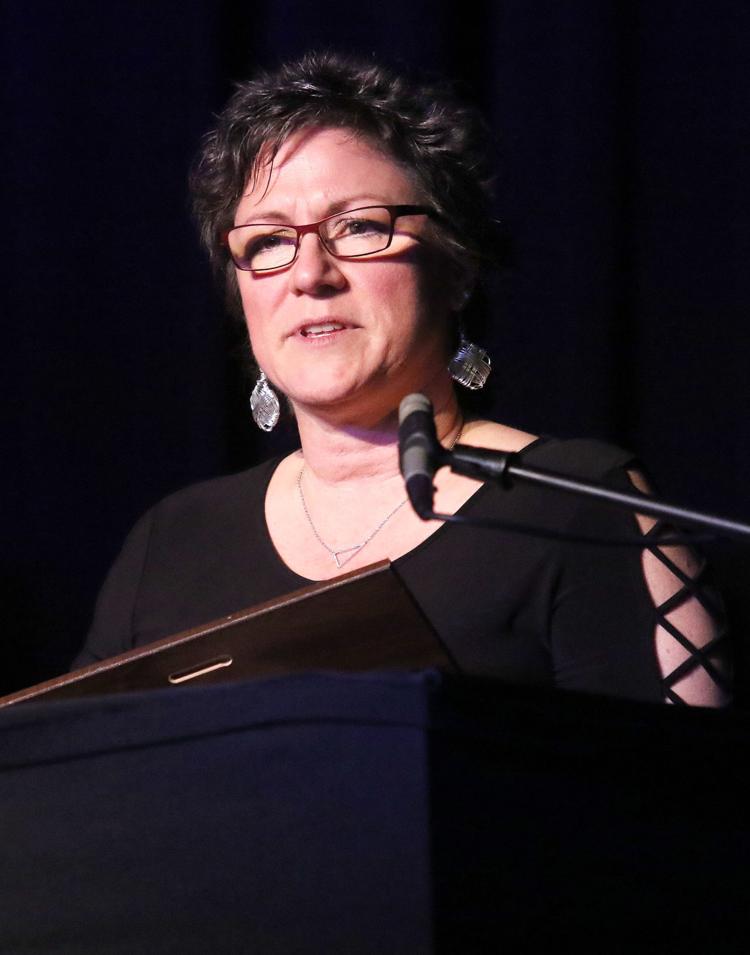 Nielsen owns Northwest Lifestyles, a clothing store on Jackson Street, and has been involved in the chamber for almost 30 years. The chamber's 2018 board chair, Toby Luther, introduced her as someone with high energy and a "wicked sense of humor."
"She is almost better known by the fact that she tackles every project, every event, every committee meeting with the same enthusiasm," Luther said.
Crowe owns FCC Commercial Furniture on Old Highway 99. He joked that the chamber must have run out of people in order to choose him for the honor.
"No expectation whatsoever," Crowe said. "It's really neat. It's a wonderful community. It feels great to give back. We've been very welcomed here. It's a very friendly atmosphere. It's a good community."
Crowe has been volunteering his time on committees, commissions, task forces, fundraising campaigns, and boards since his family moved to Roseburg in the mid-'90s. He was introduced by 2019 Chamber Board Chair Allen Pike.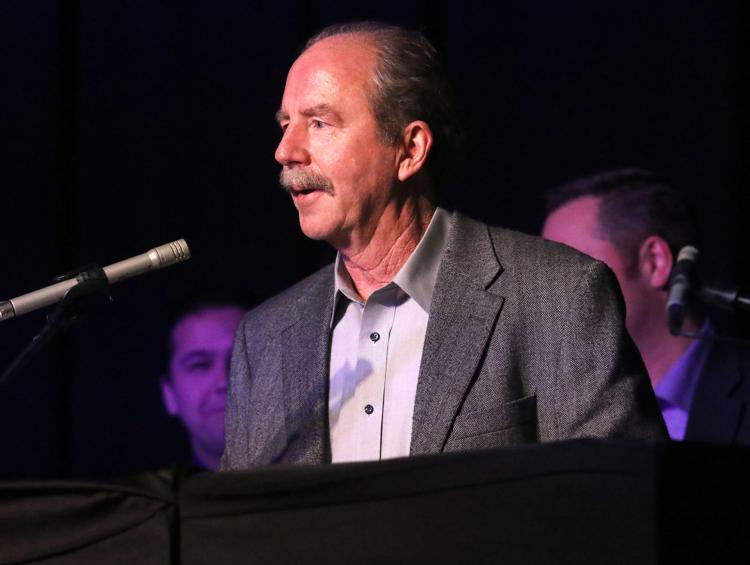 "Twenty-four years ago, our honoree and his entire family ... brought their wonderful company to our community," Pike said. "Much more than that, it is the world-class people that came here and embraced this community as their own that is the true and everlasting gift."
Overhead Door won small business of the year, Umpqua Insurance Agency won medium business of the year, Roseburg Forest Products won large business of the year and Donna Arnold won volunteer of the year.
Traditionally, the dinner is also used to announce the Future First Citizen scholarship for Roseburg High School students, but the scholarship was discontinued this year.
"This is my favorite event every year," Chamber President and CEO Debbie Fromdahl said. "When we can celebrate our business community as a whole and especially the individual businesses, it's exciting for us.
"That's the lifeblood of this community," she continued. "Then, to be able to recognize individuals on top of it."
Fromdahl said the event gives her a chance to take a step back and really see how much the individuals and businesses have given to the community.
"I'm always just awestruck every year," she said. "You think you know somebody, and then you sit back and look at the last 20 or 25 years of their life in the community and it's just incredible. It's one of the best things about our community."