From her home on West Riverside Drive in Roseburg, Lucia Meyer settled in near the end of Fourth of July on Saturday to take photos of what was expected to be an impressive display of pyrotechnics from Reservoir Hill.
Then Meyer noticed the spark or two drop near the bottom of the hill at the beginning of the show. Having seen Reservoir Hill catch on fire at least a half dozen times, she knew what would come next and called 911.
"I called the fire department and said the hill was going to catch on fire," Meyer said.
Organizer Rob Thomas said late Saturday night that fallout from the fireworks helped ignite at least three to five grass fires near the site of the fireworks.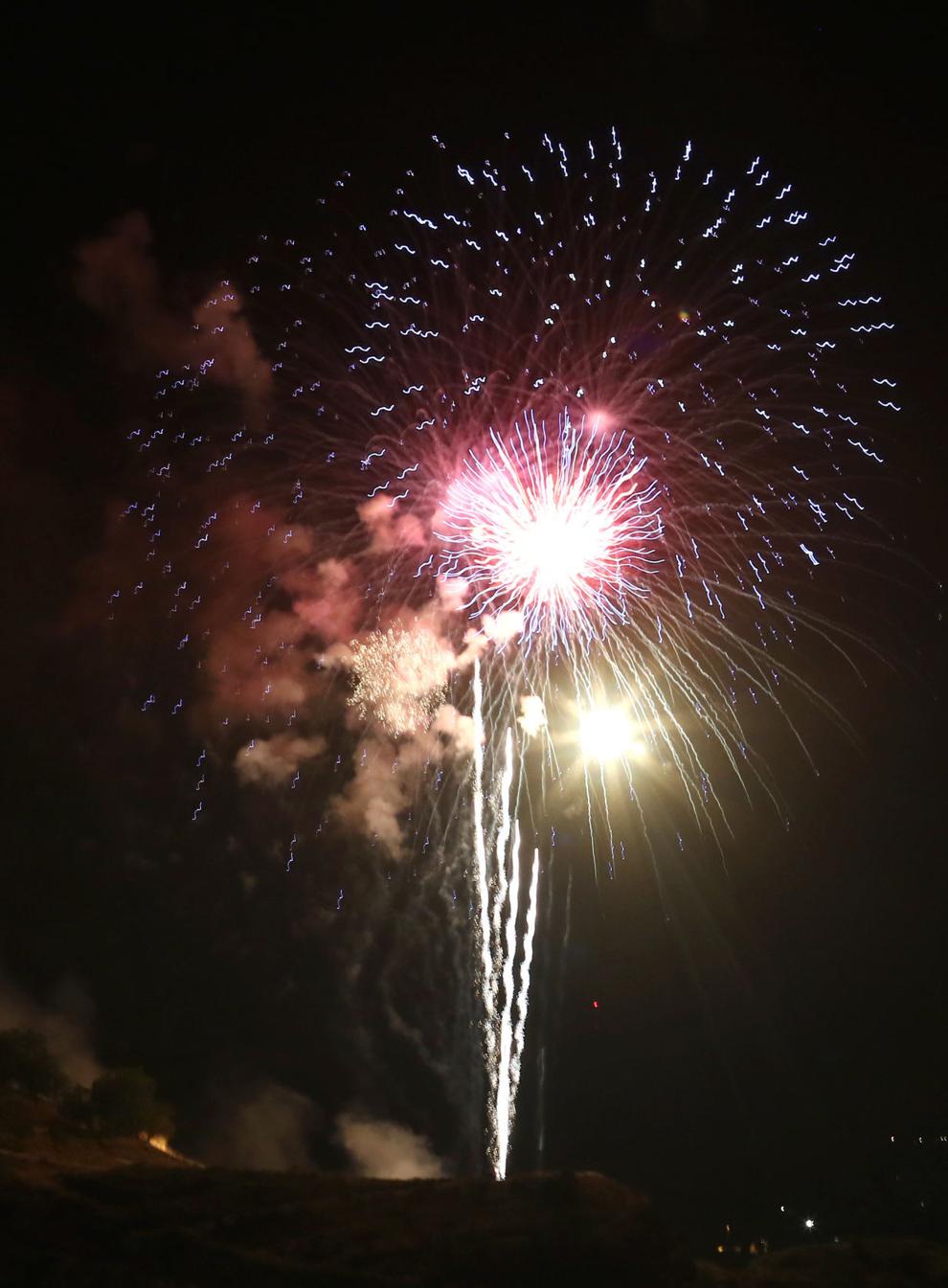 "We had a couple of misfires that helped get it started," Thomas said.
Near the end of the 15-minute show that began shortly after 10 p.m., a bright orange glow was visible on Reservoir Hill from the intersection of Northeast Winchester Street and Northeast Diamond Lake Boulevard. By 11 p.m., the fire appeared to be much less visible.
"It's still going but dying down for sure," Meyer said by phone.
No homes were threatened and no injuries were reported.
The land is owned by the Cow Creek Band of the Umpqua Tribe of Indians, which agreed to have the fireworks there after Mt. Nebo was rejected as having too high a fire danger. Tim and Greta Allen of Roseburg Rental mowed and cleared a 500-foot radius buffer area from the mortars.
Extra volunteers were brought in to protect the site at night. (Click here to read more about setting up for the show.)
"We knew this going into it," Thomas said.
Rather than attending a big event at the Douglas County Fairgrounds, Roseburg residents viewed the fireworks in small groups, practicing the social distancing that's become standard practice during the COVID-19 pandemic.
People gathered on streets, at the parking lot of Roseburg High School and other locations throughout Roseburg to take in the show.
Chelsea White arrived at Roseburg High School with her boyfriend, Shane Joiner, and her two children, Avia Fuller, 4, and Jason Fuller, 2.
For White, the Fourth of July isn't that big of a deal. Not so for her children, she said.
"They love the fireworks, they love the sparklers, they love the pop-its, all of it. It's a big deal for them for sure," she said.
Yoncalla and Riddle were also scheduled to have fireworks celebrations.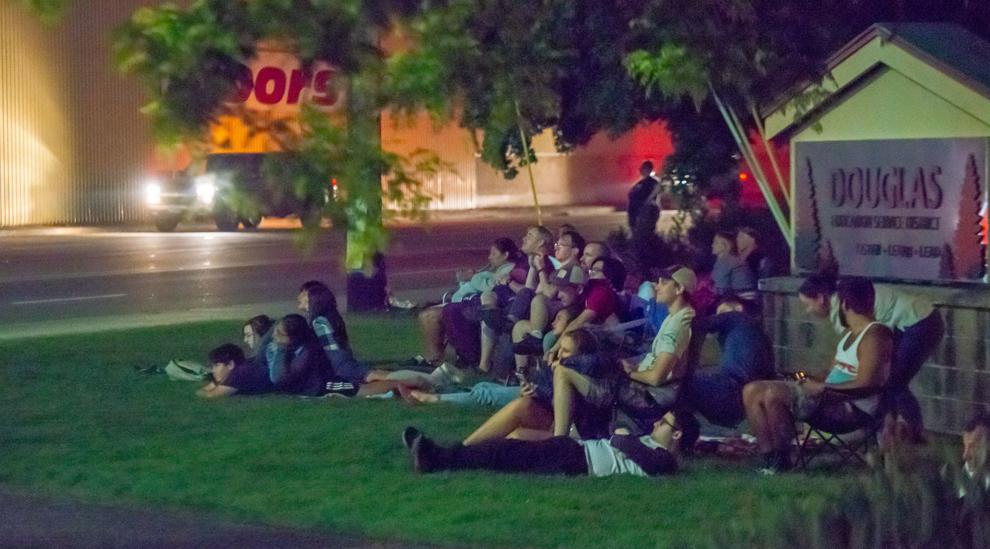 Editor's note: Rob Thomas is the station manager of i101, which is owned by Brooke Communications.