Can they really be true, the stories about Chuck McCullum?
Can one person — not an athlete, a politician, a police officer, a priest — but the owner/operator of a local gas station, really be that well known? That well loved?
C'Mon, was the guy really that cheerful? Did he really wash customers' windshields and check their oil with a smile and a kind word, no matter how tired he was or what was going on in his personal life? Are we really expected to believe he worked that hard, from 7 a.m. to 6 p.m., six days a week, sometime seven, for 55 years?
Can it really be that someone born and raised in Roseburg, who spent his entire life here, giving back to the community one fill-up, one brake job, one parade, one charitable donation at a time, could engender such a large legion of admirers?
Yes, yes, and yes again, judging by the outpouring of love shown to McCullum following the news of his death on Thursday, at the age of 75.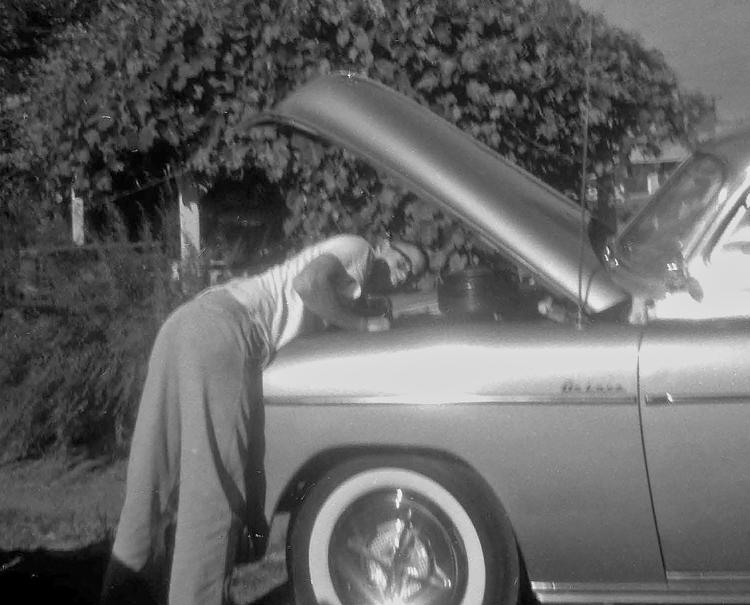 Hundreds of people posting about their love and admiration for McCullum on social media; the old Chevron station at 912 SE Stephens St., on the southern edge of downtown Roseburg, deluged with flowers; McCullum's family forced to assure the station's hundreds of loyal customers that the business will stay the same, because it was the only place they trusted to bring their vehicles, heck, their kids' vehicles.
"Chuck wasn't just a good person, he was a landmark in Roseburg," said Chris Breslin, a neighbor of McCullum as well as a customer. "He had a work ethic that was pretty amazing. When I'd see him in the evenings I used to joke that I was surprised he went home at night. But I was only half-joking."
Amid all the stories surrounding McCullum over so many decades — his legendary work ethic, community service, encyclopedic knowledge of everything Roseburg — he became larger than life, making it somewhat difficult to separate fact from fiction.
So let's start with what we know. Charles "Chuck" Benjamin McCullum was born March 12, 1944, in Colon, Panama, to Charles H. McCullum and Emily Von Alton Brundage. The family moved to Roseburg when McCullum was a boy and he spent the rest of his life here, graduating from Roseburg High School in 1962. He took auto shop classes there and liked it. He initially had a newspaper route but then landed work at gas stations in town, first at a station on Harvard Avenue, then at his final destination, the Texaco station on Southeast Stephens, where he started working at the age of 17.
McCullum married his wife, Carol, in 1963, and the couple had two daughters, Christi and Candace. In 1964 McCullum bought the Texaco station from Skinny and Babe Bloom; the station itself dates back to 1936. The deal for the station was sealed on a handshake, family members said.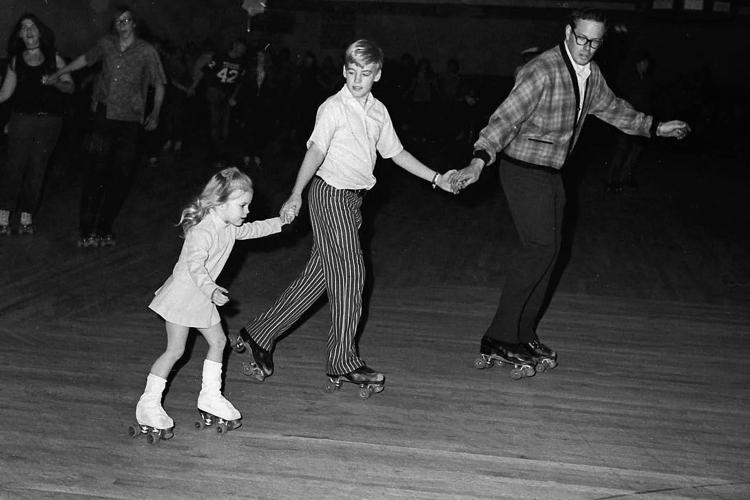 "He loved the fact he had worked at the station since he was 17. He was so proud of that, it was his baby," said his daughter, Christi Warren, who like her sister and mother spent countless hours helping out there. "He would go to work and say, 'Do you know how many times I've turned the key to open this door?' He was a simple man with a big heart who just kept going and going and going."
In a 2017 article in UV Magazine, McCullum shared some moments in his life: His first car was a 1950 Chevrolet coupe he bought for $15; the fastest he ever drove a car was a 1955 Chevrolet he got up to 100 mph on the Interstate near Mount Nebo; he supports both the Ducks and the Beavers; and in his opinion the best car models ever made were the '55 and '57 Chevy's.
We also know that McCullum was generous with his time and resources, although he gave quietly, with little fanfare.
He joined the Roseburg Elks Lodge in 1980 and became a fixture with the organization over the decades, serving as trustee. He would go to the Lodge on Fridays after he closed the station and serve dinner to other members. If nobody showed up to do the dishes he would jump in and do them.
McCullum supported a host of local activities, including Music in the Half Shell, the Roseburg High School band and anything having to do with veterans. He would help clean up after the annual Veterans Day Parade.
McCullum helped people who had run into trouble with the law, hiring some of them and offering them a chance to turn their lives around. He would often buy diapers for organizations that worked with infants, under one condition: when the groups were done with the diapers they wash and return them to McCullum, who would use them to wash the windows of his customers.
McCullum had a breadth of knowledge across the spectrum. He read daily newspapers as well as magazines, and kept up with current events. He was intrigued by politics without being overly political. McCullum also seemingly knew everyone, and everything, connected to the greater Roseburg community.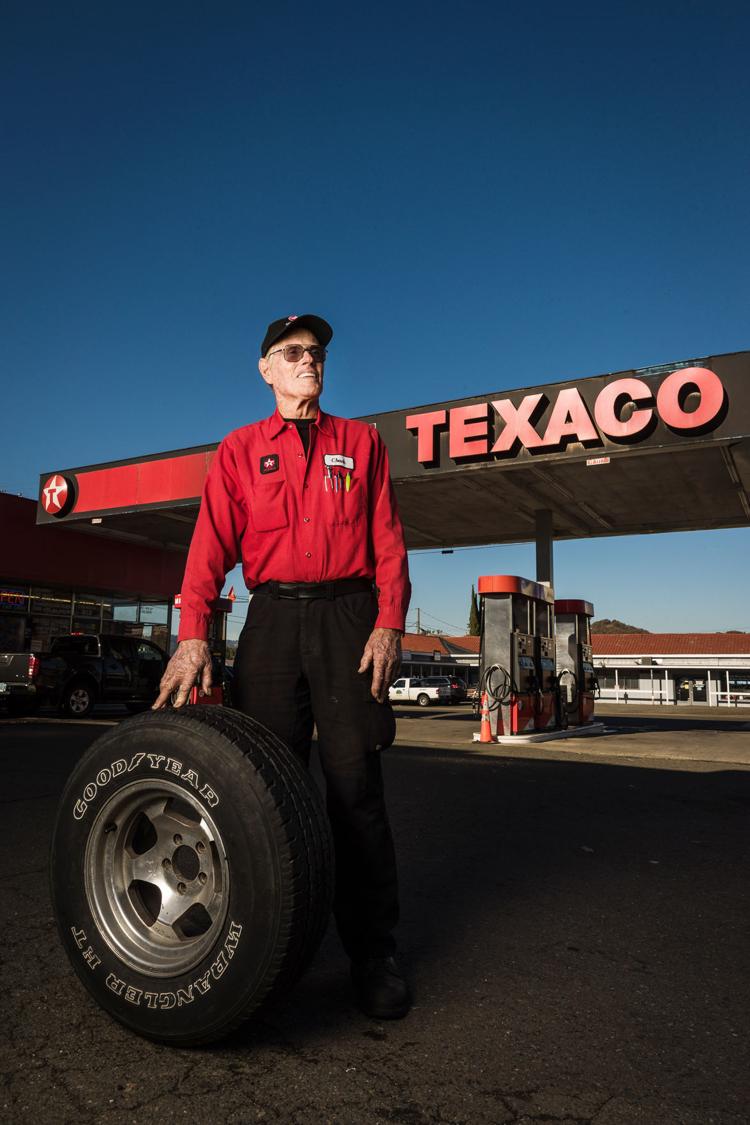 "He truly loved Roseburg and he could tell you how long a building had been there and who owned it," Christi Warren said. "He could probably tell you how cold Umpqua Dairy kept its ice cream."
All of his community activities notwithstanding, most people came to know McCullum, at least initially, through the Texaco station.
Diane Schumacker owns Parkside Flowers & Gifts, which is located not too far from McCullum's Texaco station. McCullum was a regular customer during the 15 years she has owned the store, she said, often buying flowers for family, friends and others.
Yet what Schumaker remembers most fondly about McCullum is the service-with-a-smile he would routinely deliver when she pulled into the station.
"He had honestly the best service station. You'd go there for gas and he'd wash your windshield, check your oil and water. Talk about feeling like a VIP," Schumacker said. "He had really high standards and was just a good man. He believed in hard work and good service."
That unwavering loyalty to his customers would sometimes cause McCullum to butt heads with corporate honchos at Chevron. The company wanted McCullum to turn a part of the station into a mini-market, as many other stations had. Chuck sternly told them no, explaining his was a full service station.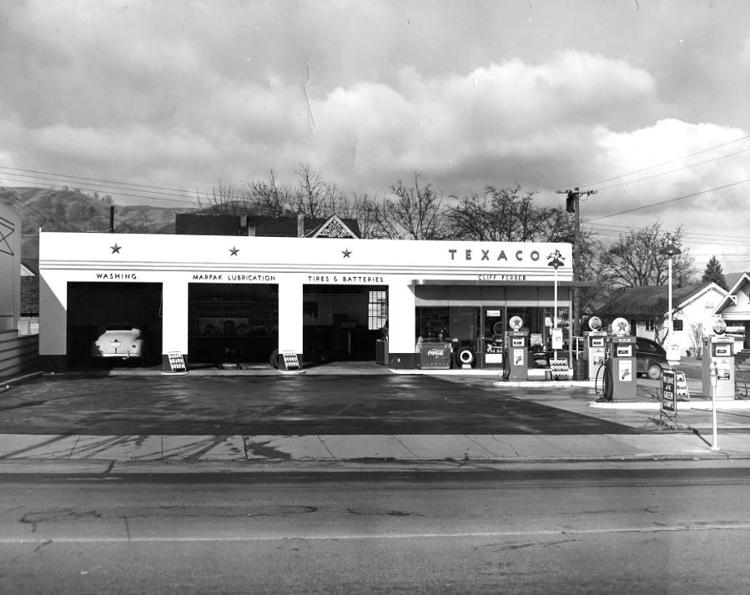 Tony Darling, who worked alongside McCullum at the Texaco station for the last 20 years, said that same determination and devotion was a key to his boss' success: "He worked seven days a week. This was his life."
McCullum had a scare in the summer of 2018 when he was diagnosed with severely blocked arteries and needed a quadruple heart bypass.
He spent five weeks in the hospital while doctors monitored his health. Slowly, over time, McCullum got well enough to return to work. Initially he could only work part-time, but eventually he eased back into a full-time schedule.
"It was nice to come back and talk to customers and clean their windshields and and do all that stuff. That's what I live for," McCullum said in an October, 2018 interview. "I just can't wait to come to work in the morning, I still enjoy my job and I like to think I make a contribution to Roseburg each day."
Calvin Palmquist, a postal office employee who knew McCullum for more than 15 years, first met him when he brought some of the mail carrier's vehicles in to be serviced. Palmquist recalled the time McCullum was named business owner of the year by the Rotary Club of Roseburg. The Rotary member who gave him the award didn't recognize McCullum, Palmquist said, didn't realize he was the same guy she had seen walking down Stephens Street in his work clothes, no doubt on his way to pick up a car to be repaired.
"Every customer probably has their own story about Chuck," Palmquist said. "You would go there and never be treated bad, never get ripped off or anything. Chuck did what he loved doing until the last day, taking care of his customers and running his station."
McCullum is survived by his wife, Jhana; daughters Christi Warren and Candace Venables; son Craig Jones; sisters Emily Alb and Judy Gran; and grandchildren Raechel and Luke Warren, and Mark and Alex Jones.
Family members say they have no plans to sell the Texaco station, and that McCullum's legacy and service will continue there well into the future.