Umpqua Strong 5K and 9K run all about bringing community together, remembering UCC shooting victims
Two young girls with unicorns painted on their cheeks hovered just outside the finish line at Saturday's Umpqua Strong 5K and 9K race, intently watching the runners come in.
Peyton was looking for her dad, Justin O'Byrne, and Piper for her mother Georgina Kennedy. When they spotted their respective parents, the two girls began waving excitedly.
After completing her 9K run, Kennedy said Piper planned to run the kids race.
Umpqua Community College holds a special place in Kennedy's heart because she attended the school from 2004 to 2006. The run, she said, is a great way to bring the community together.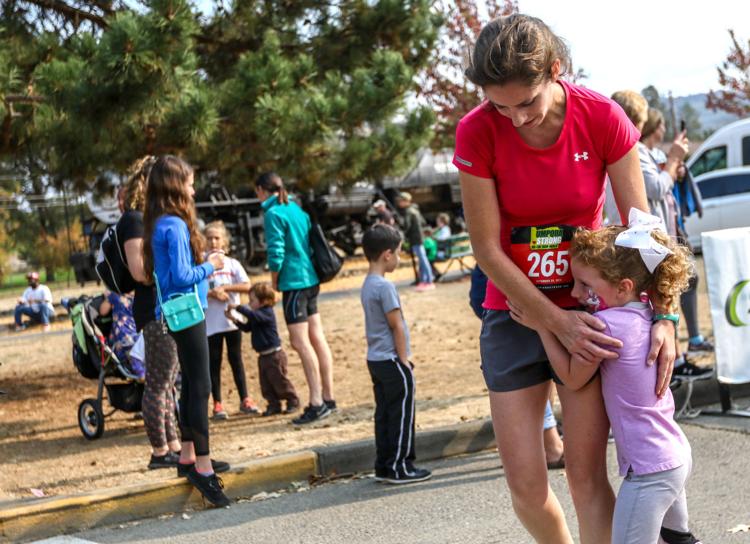 Kennedy said it's a good course and a familiar one, since she runs the Stewart Park paths regularly. The only difficulty she had was there was one point along the run where she and several other runners made a wrong turn and ended up on a dead-end street.
"We were sprinting to get back to the group," she said. "It was good speed interval training."
O'Byrne said this was the second time he had run the 9K at the event. He likes the run, but he also remembers the events of three years ago, and the nine people who were tragically killed, he said.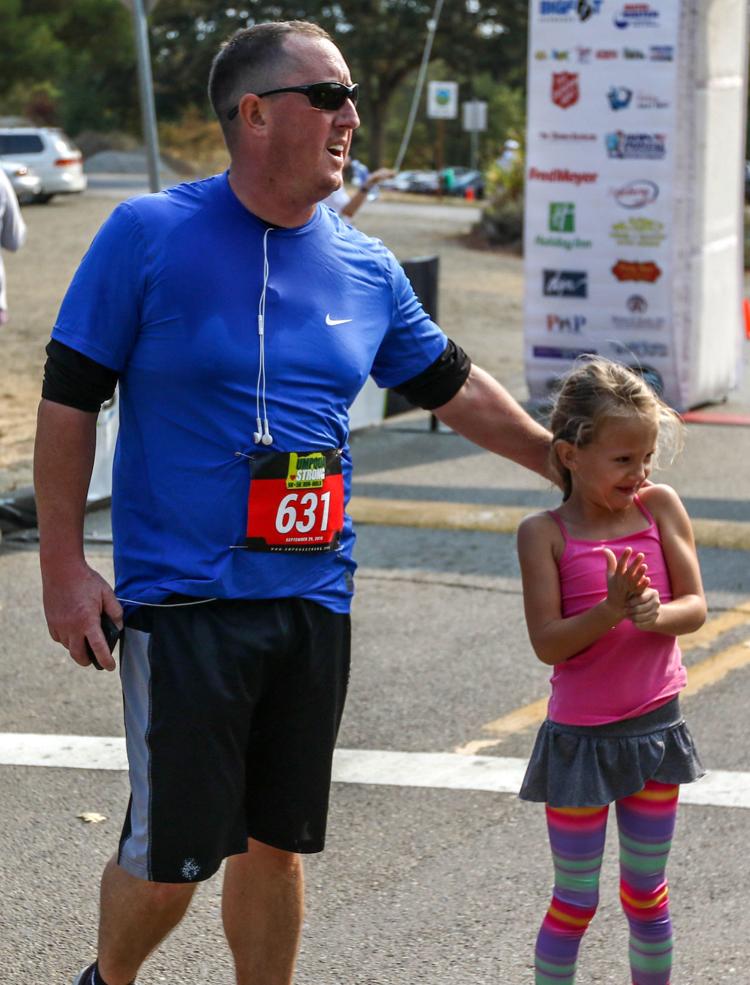 "To be able to run in their honor is a great privilege," he said.
Randy Eatherton of Glide has participated every year since the event started. He was part of an Orenco team. He said it's a chance to get out together and to remember the people who were struck down in October 2015.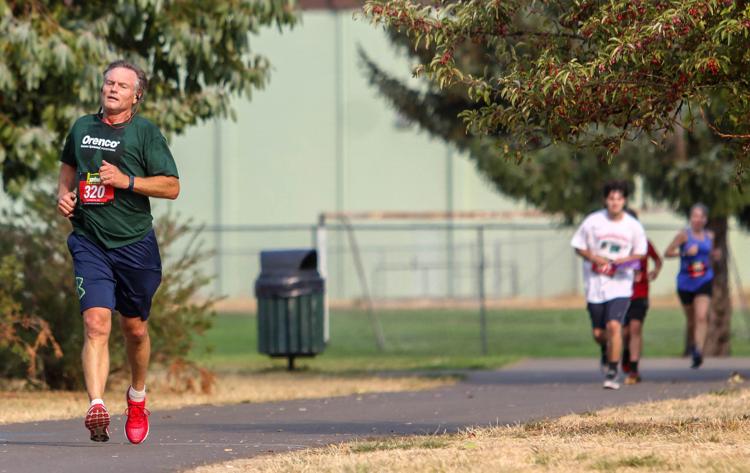 "It's just tragic that somebody has to take other people out when they have problems of their own and either can't get help or don't get help," he said.
Lynn Collins of Roseburg studied nursing at UCC. She had already graduated and was working at Architrave when the shooting happened.
She said she just wanted to support the cause.
Collins was a little disappointed with her time in the 5K. She said she usually finishes in 26 minutes, but this race she came in at 30 minutes.
Gary Dye of Roseburg and his kids Kailey Dye, 6, and Kegan Dye, 4, waited for Stacey Hanson, who is their mom and his girlfriend, holding signs bearing words of encouragement like "You are our inspiration."
Kailey aspires to be a runner herself.
"I did a 5K before and a 1K, and I was the only kid in both of them," she said.
Lynn McAllister, secretary and treasurer for Umpqua Strong, said 747 people participated in the run and walk. She thought that was pretty good for the third annual event. Attendance was a bit down from last year's 942 participants. About 40 kids participated in the kids run.
"I feel like it's going really well," she said. "It's a good day."
The money the runners raised through pledges will go to charities or schools chosen by participating families of the UCC shooting victims. Not all the families have chosen to participate. McAllister said pledges and donations are still coming in, so she doesn't yet know how much this year's event raised.
In addition to the fundraising, McAllister said the event means a lot to the community.
"Seeing everyone work together, come together to pay that honor and tribute to everyone that was affected, it's just very heartfelt. Everyone comes out to let others know they're not alone, we're all here for each other," she said.