Saving Grace Pet Adoption Center in Roseburg found new homes for 1,399 dogs, cats and other pets in 2019 as of Dec. 25.
It's the highest number of pet adoptions in a single year since 2007, according to a press release.
"We wouldn't have the adoption numbers we have in 2019 without the support of the community," Wendy Kang, executive director of Saving Grace, said in a press release.
Melrose Elementary School student Shelby Atterbury, 9, continued to do her part in fundraising.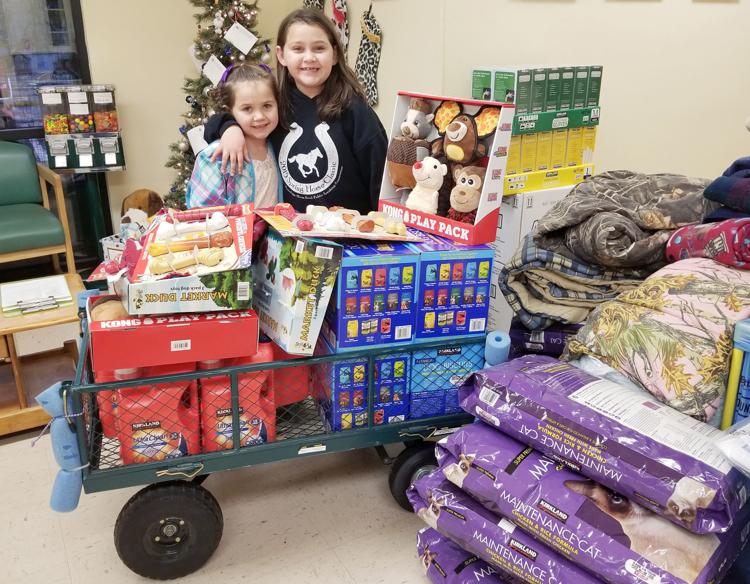 She started with a coin drive at school and did her own fundraising to bring in a total of $752.73. She used the money to buy food, treats, toys and shampoo for cats and dogs at Costco, as well as a cash donation to the adoption center.
"All that matters to me is animals and helping them get homes," she said. "Every pet deserves a home."
For her birthday, Shelby asks friends and family for money, which she then donates to the shelter where she attends summer camps.
More than half of the adopted pets in 2019, 756 to be exact, were cats or kittens.
One of those lucky kittens was 2-month-old Max, who came home with Shelby on Thursday.
According to a press release, kitten adoptions were on the rise thanks to the Saving Grace Kitten Showers, which raise funds and awareness about the high number of orphaned and abandoned kittens in the spring and fall.
"About a third of our kittens arrive in May or June alone," Kang said in the press release. The kitten adoption fee is $80 and includes spaying or neutering, vaccinations and a microchip.
Mylah, a Calico cat, was among the animals who found a new home this year. Mylah was overweight and suspicious of new people when she was surrendered in July 2018, but over time she lost weight and learned to be more trusting.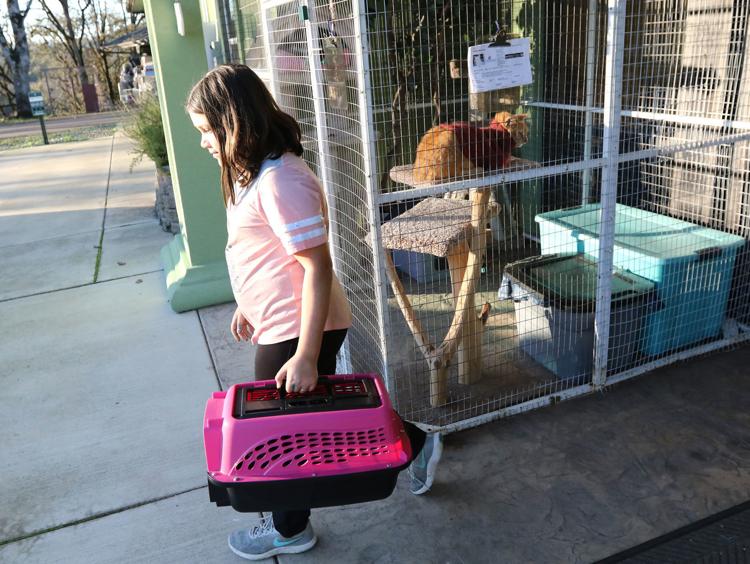 Volunteers and staff at the adoption center learned Mylah liked to dress up and after posting photos of the cat on Facebook, Mylah was adopted in 266 days after she came to Saving Grace.
Saving Grace also launched Fido Field Trips in 2019, which allowed for dogs awaiting adoption to leave the adoption center with volunteers for a few hours. The program was expanded in November to include sleepovers.
Student gives big donations for Saving Grace pet center
"The field trips are a great way to keep the dogs socialized until they are adopted, and time away from the shelter helps reduce their stress, all of which contributes to successful adoptions," Kang said in the press release.
Saving Grace is always looking for volunteers to take dogs on field trips, foster newborn kittens and other animals, help at the adoption center and donations to facilitate the adoptions.
Shelby hopes to join the volunteer crew as soon as she turns 10, the minimum age for volunteering.