The City of Myrtle Creek and the Oregon Department of Human Services violated multiple child welfare laws while the state investigated a former Myrtle Creek police officer for child sex abuse this winter, according to allegations made in a lawsuit filed on July 18.
The plaintiff, who is a court-appointed guardian for a child involved in the investigation, is seeking $2.5 million in damages.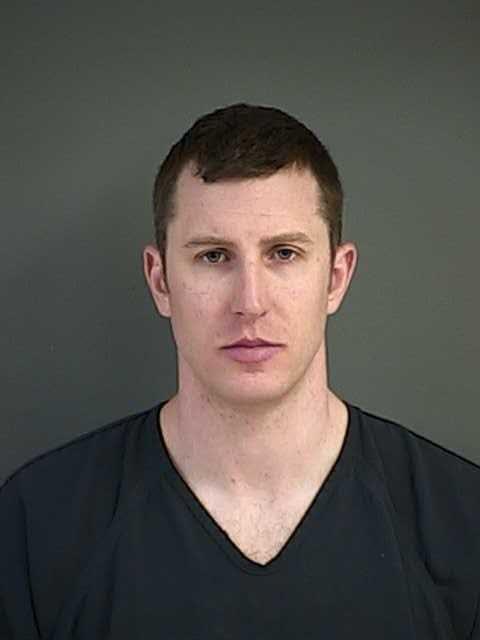 Alexander Marcus Salterio, who resigned from the Myrtle Creek Police Department shortly after his arrest in February, pleaded guilty on Wednesday in Douglas County Circuit Court to eight felonies, including first-degree sex abuse, multiple counts of using a child in display of sexually explicit conduct, multiple charges of first-degree encouraging child sex abuse, and aggravated identity theft.
According to court documents, Salterio would reach out to underage girls online and request photos of them. In return, Salterio would typically send a photo of a male teenager with the hopes of convincing the victim he was under the age of 18. If the conversations continued, Salterio would request images of the victims' private parts in exchange for sexually explicit videos. If the victims eventually refused, Salterio would threaten to post any of the previously-shared photos.
The allegations filed against Myrtle Creek and DHS center around how the city and agency separately handled information about one of Salterio's victims: His 10-year-old foster child. According to the lawsuit, Myrtle Creek police were required to relay information about the child's abuse to DHS so the agency could take steps to remove the child from Salterio's care.
"The DOJ and Defendant Myrtle Creek had an immediate duty to cross-report its knowledge of abuse to Defendant DHS," according to the lawsuit.
But cross-reporting never happened during the two-month period between when Myrtle Creek police learned about the abuse in December and when the DOJ allegedly alerted DHS in February, according to the lawsuit.
The DOJ began the investigation and notified Myrtle Creek police after receiving two tips from the National Center for Missing and Exploited Children on Dec. 10, according to court records. Facebook, the social media company, reported that sexually explicit images had been uploaded to its website. Law enforcement later traced the images to Salterio using his IP address.
When Salterio was arrested in February, state law enforcement officers learned about Salterio's foster child and contacted DHS for a forensic interview, according to a police affidavit.
But DHS should have known about the abuse prior to the investigation because federal law requires DHS caseworkers to review the status of foster children every six months to determine the safety of their placement, according to the lawsuit.
"DHS knew or should have known its foster parent was under investigation for abuse," the lawsuit reads.
Salterio's qualifications to become a foster parent were also called into question by the lawsuit, which stated the agency did not follow its proper procedures to ensure Salterio met the requirements to become a foster parent, "in part because he was a police officer."
Salterio remained at the police department, which assisted DOJ with the investigation, and the foster child stayed in his care until his arrest two months after the investigation started.
The foster child still resides with members of Salterio's family, according to the lawsuit. In addition to damages, the plaintiff requests the child be removed from the home. Sarah Linden, Salterio's former spouse, said the child is under her legal guardianship.
Myrtle Creek was notified of the lawsuit on July 31, according to City Recorder Josh Norton.
"The city has retained an attorney and can make no comment on active litigation," read a statement from the city.
DHS Press Secretary Jake Sunderland was not aware of the lawsuit Wednesday afternoon. Sunderland said he was not able to comment on active litigation, but added, "Anytime a child is harmed, it's a tragedy."
Before his sentencing hearing on Wednesday, Salterio was ushered into a sparsely-attended courtroom by two sheriff's deputies. He stood tall, holding his hands in front of his body and listened as Douglas County Circuit Court Judge William Marshall read aloud the charges. When the judge began to read the final count, the charge related to Salterio's foster child, Salterio lowered his head and kept it there until the judge was finished reading.
Salterio, who is 33, was sentenced to 32 1/2 years in prison.
"It's a long time," Marshall said. "Close to being, if not becoming, a senior citizen by the time you get out."
Salterio's attorney, David Terry, requested Salterio serve his time closer to New England, which is where the majority of Salterio's family lives.
Terry also thanked Douglas County Jail officials and the DOJ for Salterio's respectful treatment while in custody. When Marshall gave Salterio the chance to speak, Salterio reiterated gratitude for his treatment.
The court also determined the state had 90 days to come up with any restitution Salterio's victims might be seeking. Kurt Miller, the prosecutor, said the state was still working on contacting all of the victims, who reside as far away as Arizona, Florida, Michigan and Washington.
Miller said investigators discovered that Salterio had about 600 Facebook friends and that more than 90% were teenage girls. Miller said Salterio contacted hundreds of the girls for sexually explicit photos, but that "many children, thankfully, refused." Miller also said investigators found some 58,000 sexually explicit images in Salterio's possession, including pornographic images of newborns and teenagers.
After reading the final sentencing, Marshall, who had just spent several minutes talking to a defendant in a previous hearing that day, looked down from his bench and quietly said he didn't have much to say about the pain Salterio caused or the guilt the former police officer should feel.
"I think all of that goes without saying," he said.
Editor's note: The News-Review has withheld some information about Salterio's victims to protect their privacy. However, after much thought, The News-Review included information about one of the victims because it was important in outlining the allegations made against two public institutions.