U.S. Rep. Peter DeFazio, D-Springfield, said Tuesday it's important to examine whether the Federal Emergency Management Agency's assistance to communities suffering from wildfires is adequate.
DeFazio, who is chairperson of the House Committee on Transportation and Infrastructure, held a hearing on that subject in Washington, D.C., Tuesday. The hearing, before a transportation subcommittee that oversees emergency management, examined whether communities are getting the help they need before, during and after wildfires.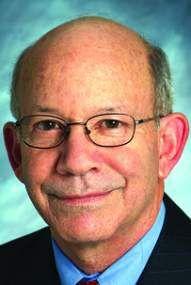 DeFazio said it's an issue critical for states like Oregon, where climate change and an expanding wildland-urban interface are causing wildfires to "inflict an unprecedented amount of damage."
In 2020, Oregon experienced the most devastating wildfire season in recent history. More than 5,000 buildings, including thousands of homes in low-income communities were destroyed, tens of thousands of Oregonians were forced to evacuate, and nine people died.
In Douglas County, 109 homes were lost to the Archie Creek Fire in 2020.
"I am grateful for FEMA's tireless work in Oregon and across the U.S. to help disaster-impacted communities recover. However, the growing number and severity of wildfires and their impact, particularly in the West, makes it necessary to reevaluate whether FEMA's programs are doing enough to support local communities," DeFazio said.
He argued the answer is to expand funding for mitigation projects, such as creating defensible space around homes.
DeFazio introduced the legislation to help individuals and communities invest in those projects.
Relief programs also must meet the needs of survivors after the fires, he said.
Chairperson of the Subcommittee on Economic Development, Public Buildings, and Emergency Management Dina Titus, D-Nevada, said wildfires now start earlier and burn hotter and larger. All the Western states are affected, she said.
She cited a need to cut red tape, saying many have complained of a burdensome bureaucracy at FEMA.
DeFazio and Titus mentioned they had introduced a Resilient AMERICA package of legislation that would boost resources for mitigation, including helping communities update building codes and establishing a grant program for states assisting residents in creating defensible space around their homes.