A baby girl in Bali, Indonesia was born about seven years ago to a mother who planned to throw her in a well, but a pastor's wife saved her and brought her to an orphanage called Mother's Heart. At the time, the orphanage didn't know if it had enough funding to support another child.
Carol Rivers of Roseburg had previously sponsored children through an organization called World Vision, and her friend who was working with the nonprofit Youth with a Mission told her about Mother's Heart. Rivers decided to support the girl, named Marsha, by sending money each month to cover her food, clothing, housing and education.
In 2015, Rivers had the chance to visit Marsha and help out at the orphanage. Rivers developed a relationship with all the kids at the orphanage and they started calling her Oma, the German word for grandmother. When she returned to Roseburg, she set up a nonprofit called Grandmas Legacy to provide financial and emotional support to the children.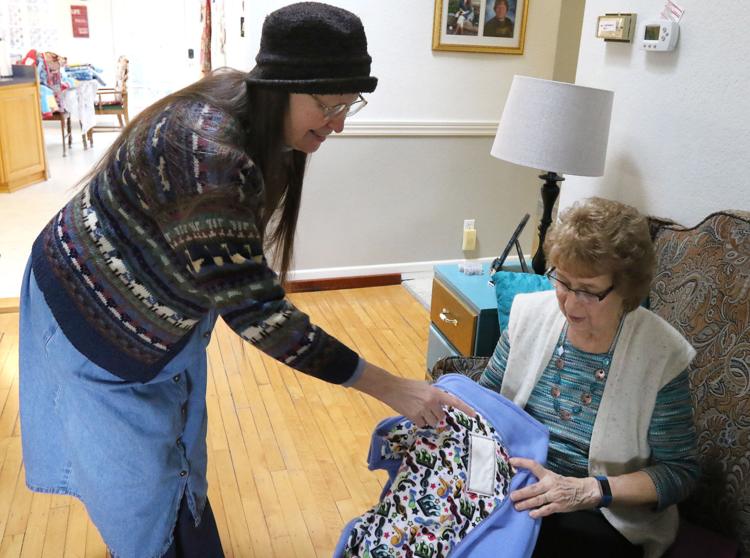 Rivers returned to Bali the following two years with her friend Sarah Miller-Cortez and a group of their other friends from New Life Christian Center in Roseburg and soon got involved with two other orphanages, Jewel of the Nation and Father's Heart. Rivers and the other volunteers created a camp for the kids with singing, crafts, games and trips to a water park and a turtle farm.
So far, 25 of the 60 kids at all three orphanages are sponsored through Grandmas Legacy, and Rivers hopes more people will choose to sponsor the other 35 kids. People can sponsor a child for $40 per month, donate to the nonprofit or go on a trip to Bali to help out. People can also co-sponsor a child for $20 per month.
Last year when she visited Bali, Rivers noticed how drab and bare the kid's dormitories were at the orphanages.
"They didn't have blankets and hardly any clothing, and when I got home I thought of what I could do to change that. Make quilts!" Rivers said.
So far, Rivers and her fellow quilters have made about 40 of the 60 quilts. Each quilt has a unique pattern and includes a patch to write the names of each child so they can have them as comfortable keepsakes. Some of the soft flannel quilts have patterns on them like music notes or dogs, and they are all in bright colors like blue, red, yellow and turquoise.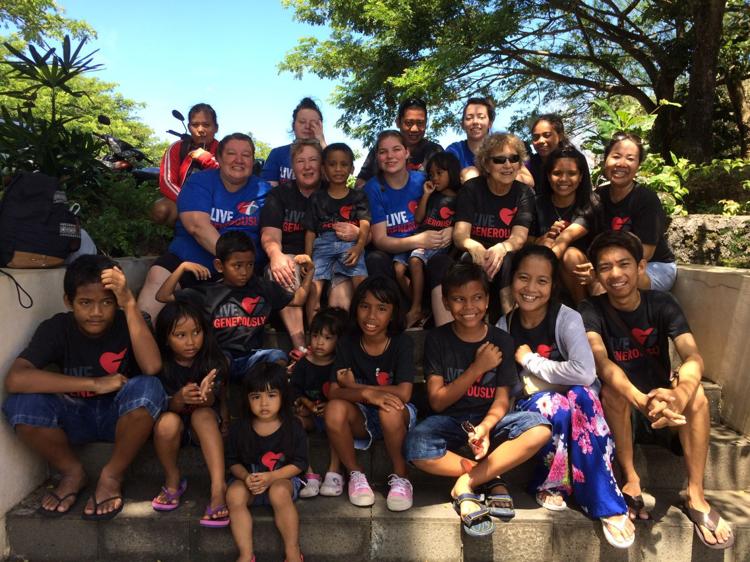 "A lot of people have helped and donated materials," Rivers said.
Rivers hosts a quilting group Wednesday mornings with some of her friends in Roseburg, including Diana Cason.
Cason said she thinks it would be hard enough to be an orphan, but it would be even harder without any possessions or color in life.
"I still have a quilt my great-grandmother made for me," Cason said. "They can have these quilts for their whole lives if they want to." She said she imagines the kids wrapping the quilts around themselves like a hug and knowing someone is thinking of them.
Though the kids may not need a warm quilt in the hot climate, the blankets will belong to them, and they can sleep on top of them, she said.
"It's to encourage them and to show they're important," Rivers added.
Rivers, along with Miller-Cortez and her husband, Orlando Cortez, had been planning to go to Bali on Jan. 21 to deliver the quilts and to help out at the orphanages as they do every year, when news of the volcanic eruption of Mount Agung in Bali canceled their flights.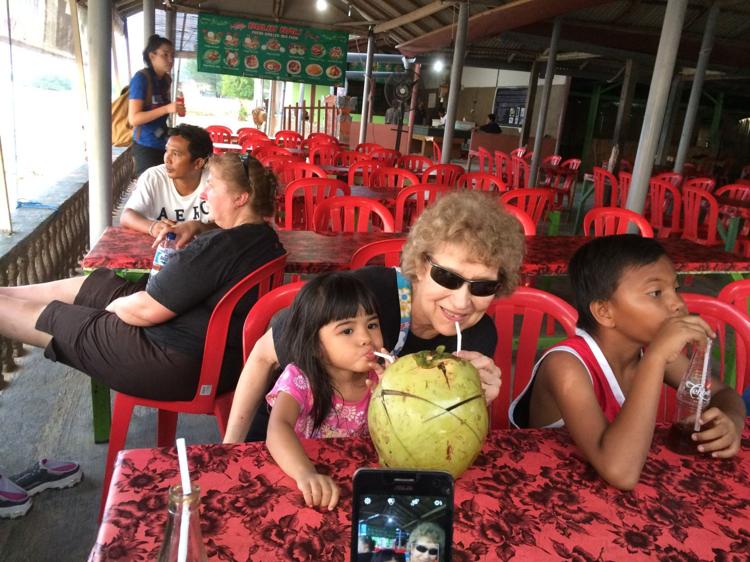 "The whole island is covered in ash and the kids have had breathing problems and the water is contaminated from the ash," Rivers said. The natural disaster was met with flooding across the island. Dintje Tambuwan, a director of the Jewel of the Nation orphanage, contacted Rivers asking for assistance as the threat of the volcano continues.
"Today we have no food at home, we have some rice but we don't have vegetables or eggs," Tambuwan wrote Dec. 28. "Please pray for us, thank you."
Rivers responded with funding through Grandmas Legacy.
Dintje Tambuwan and fellow orphanage director Ventje Tambuwan had planned to fly out to Oregon in December to see a doctor in Eugene pro bono, but their flight had also been canceled as the volcano erupted. The Tambuwans hope to reschedule their visit for later in the year and plan to bring the quilts back to Bali with them.