The Douglas County Budget Committee gave tentative approval Thursday to a $24.2 million public safety budget that cuts nine enforcement and corrections positions from the Douglas County Sheriff's Office budget. The positions eliminated include two patrol deputies; however, one detective analyst position that had been facing the ax was rescued.
Douglas County Sheriff John Hanlin also recommended a political action committee be created to persuade voters to pass a public safety levy, and pledged to actively campaign for the levy's passage.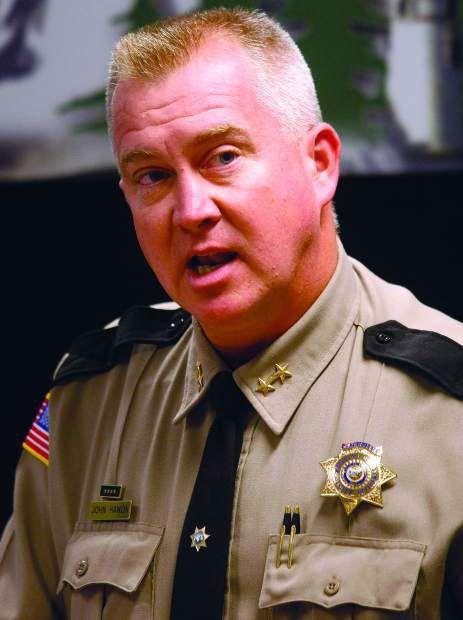 In addition to public safety, the budget committee approved public works and a number of other departmental budgets Thursday. The committee was scheduled to meet again Friday to approve the remaining departmental budgets and the overall budget for Fiscal Year 2019-20.
The county commissioners had initially told Hanlin he would have to cut 10 positions in his proposed budget, so he identified 10 in his departmental budget proposal. Most of the positions are jobs that are currently vacant, but Hanlin told the committee the public would be safer if they were filled, and he asked that at least three of those he had identified be restored to his final budget. He got one.
"These cuts are difficult to take because we are often stretched dangerously thin in patrol and our jail is often at or near max capacity, with one of the highest inmate to officer ratios in the state," he said.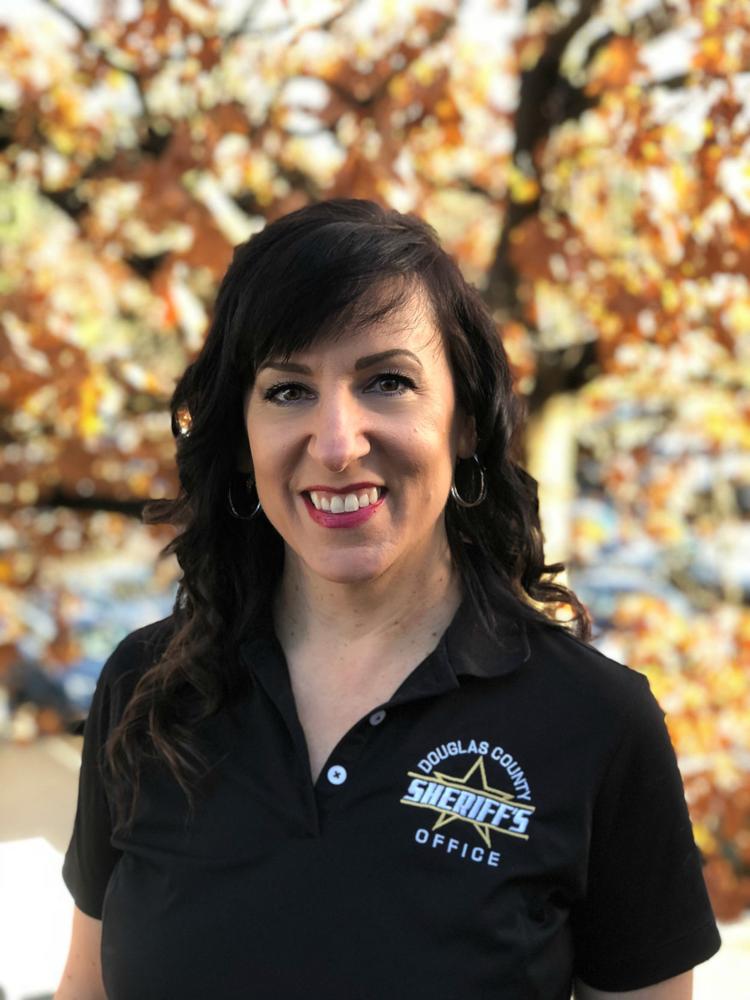 Hanlin successfully lobbied for one of those positions, a detective analyst who assists with criminal investigations, to be restored. A show of public support for restoring a second, the community outreach and volunteer coordinator position held by Andrea Zielinski, who is also a Roseburg City Councilor, was unsuccessful in swaying the committee. A motion to restore Zielinski's position made by committee member Tom Nelson died following a tie vote.
Zielinski coordinates a host of programs that raise community awareness about law enforcement, from a Shop with a Cop program that has law enforcement officers Christmas shopping with underprivileged kids, to a Citizens Police Academy, to Neighborhood Watch programs.
Hanlin said Zielinksi has fostered transparency, connected law enforcement with the community and reached out to crime victims, sometimes collecting additional information from them that helps solve crimes.
Southeast Roseburg resident Ruth Smith was one of several citizens who asked the committee to retain Zielinski, saying her work with Neighborhood Watch had transformed Smith's neighborhood.
"We have gone from 'felony flats' to being part of the heart of Roseburg, and we are extremely appreciative of everything she's done for us," Smith said.
The budget committee is made up of all three Douglas County commissioners plus three other community members. All three commissioners voted against the motion to restore the community outreach position, while the other three committee members voted in favor of restoring it.
The detective analyst position costs the county $80,000 a year in salary and benefits. Zielinski's position costs $97,000 a year in salary and benefits, in part because she's been a county employee for 20 years.
Commissioners Chris Boice and Tim Freeman said with the county's reserves dwindling, the committee must decide whether to run out of reserves faster or make deeper cuts now.
"Do we want to just continue to spend the money on the current level until it's gone, or do we want to start tapering it down?" Boice asked.
Freeman noted that other departments had dramatically reduced staffing over the past decade, while the sheriff's office has received the highest priority for funding.
"Ultimately at the end of the day we're going to run out of money and what we do today will affect how quickly we do that," he said.
Most of the budgets being considered this week are hold-the-line budgets with little change in dollars or personnel over 2018-19. Most of the positions cut in the proposed 2019-20 budget are in public safety.
The public works budget is a $41 million budget, up $11.6 million from 2018-19. Primarily the increased expenditures will be for capital projects including needed bridge repairs, which, thanks to a change in federal law, will now partly be paid for by Title III Secure Rural Schools monies left over from previous years.
Public Works Director Scott Adams said bridges are a top priority because the county has 306 bridges and half of them were built in the 1950s and 1970s. Since the bridges have a lifespan of 50 years, they're overdue for replacement. Most public works capital improvements are paid for by pass-through dollars from the state and federal government.