The Douglas County Sheriff's Office has been searching for a missing Eugene woman since Tuesday.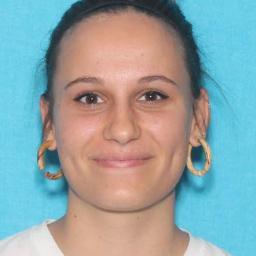 Just before 10 p.m. on Tuesday, a caller reported seeing a suspicious vehicle in the 1000 block of Highway 99 near Drain. Deputies located the silver 2004 Toyota Camry parked near a gate leading to private property but no one was nearby, according to the sheriff's office.
Deputies said the vehicle was not locked and there were several valuable items left inside.
Deputies contacted the registered owner of the vehicle and found out that the vehicle had been operated by 24-year-old Hannah Justine Fox, of Eugene. Fox had last been seen on Monday and doesn't have any ties to Douglas County, according to police.
Fox is described as 5-foot-9 inches tall, about 155 pounds with brown hair and brown eyes. Anyone with information is urged to contact the sheriff's office at 541-440-4471.