"I did my growing up in Roseburg," Janice (Boyle) Hall said. "All of my growing-up years were in Roseburg."
Hall reminisces about her Douglas County youth from her house in the suburbs of Las Vegas, Nevada. Her family of five moved to Oregon when she was just a year old and left when she was 12, but Hall considers Roseburg her true hometown, even 60 years later.
"Roseburg is where I'm from."
And she remembers her home, nestled near Newton Creek, in flashes of rolling hills, playgrounds and the sawdust from the lumber mill that settled over the schoolyard some afternoons.
"I always think of Roseburg as being soft," Hall said. In her memory, Roseburg was a "very small, very safe, run-all-over-the-place" kind of town.
"I mean it rained," Hall shrugged. "So what? We go out, we get wet, we come in, we change clothes, we go out again."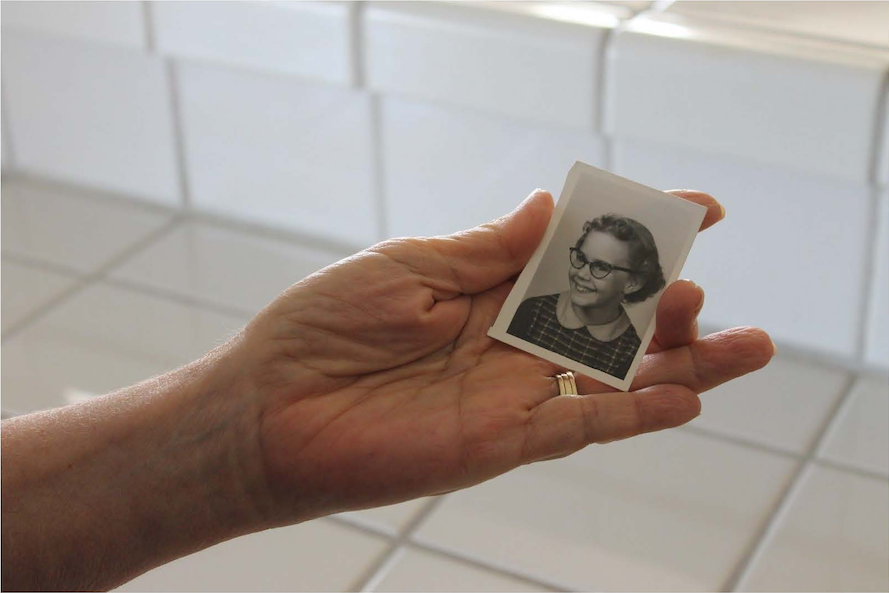 On long summer afternoons, Hall and her two sisters would ride bikes around the neighborhood, gathering up pop bottles to turn in for enough change to buy a day's entrance to the city pool downtown. One of a few Roseburg houses Hall lived in was across from the drive-in theater on Alameda Avenue, facing the backside of the silver screen, and "once in a while, when someone was being generous," the audio would turn up loud enough for the neighborhood kids to sit and listen to the film they couldn't see.
On Saturdays, they'd splurge on 25-cent tickets — plus a nickel for candy — to watch Roy Rogers, Dale Evans and Hopalong Cassidy.
"The kids would get rowdy," she remembers. "And it was so much fun."
She and her friends, at the carefree ages of four and five, once staged a grand plan to sneak out of bed and up to the hill behind the theater to watch all night.
"We never did it," she laughs."Our generation had the last great childhood."
Hall remembers playing Red Rover and freeze tag all day, until mothers' voices started calling their children in for dinner, and then playing late into the night as soon as dinner was over.
She remembers getting tossed around in the back of friends' pickup trucks, jostled in station wagons without seatbelts, and thrown from her bicycle in the middle of the road — and she sees a stark difference between contemporary childhood and her own.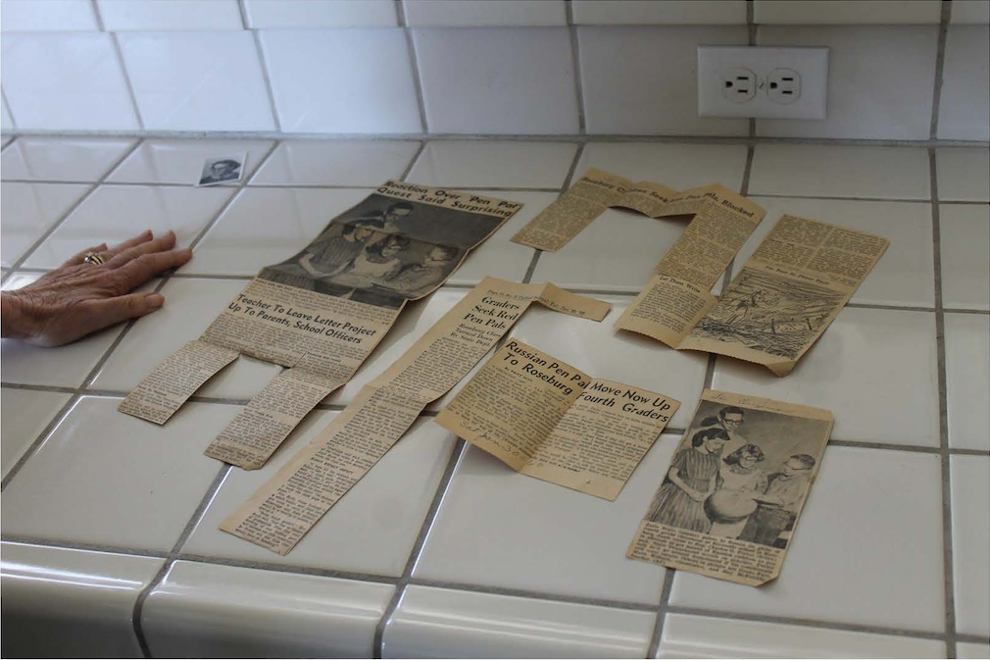 "When we went out to play, we weren't all trussed up like we were going on a moonshot. And we lived to tell about it." Now, she tells of Roseburg — of the roller rink, the library, the cul-de-sacs, the freedom — to anyone who will listen.
It was at Roseburg's Riverside School that Hall met teacher Ray McFetridge and embarked, as the fourth grade class secretary, on the geography lesson "How People Work Together." When her written request for USSR pen pals was dismissed by the State Department, it was The News-Review in Roseburg that published her story, complete with a picture of then-nine-year-old Hall, two classmates, and their teacher, heads bent over a classroom globe.
"It makes me feel old," Hall says of knowing she's being written up in The News-Review again — this time for the book being written about her fourth grade exploits. "But it is kinda fun."
When Hall's family left Roseburg in 1963, she was heartbroken to leave the freedom and comfort of her hometown for the harshness of the desert.
"I know it wasn't perfect," she mused. "No childhood is. But I remember it with extreme fondness."
She flicks a switch to turn on the gas fireplace in her Nevada home, but it takes her back to the scent of sawdust burning in the lumber mill across from the Riverside School.
"Roseburg will always be my hometown."