Christine Goodwin was appointed interim representative for state House District 2 Thursday.
Goodwin will replace Gary Leif, who died last month following a battle with cancer.
Goodwin was appointed on a unanimous vote by the Douglas County Board of Commissioners, as well as the commissioners of Josephine and Jackson counties.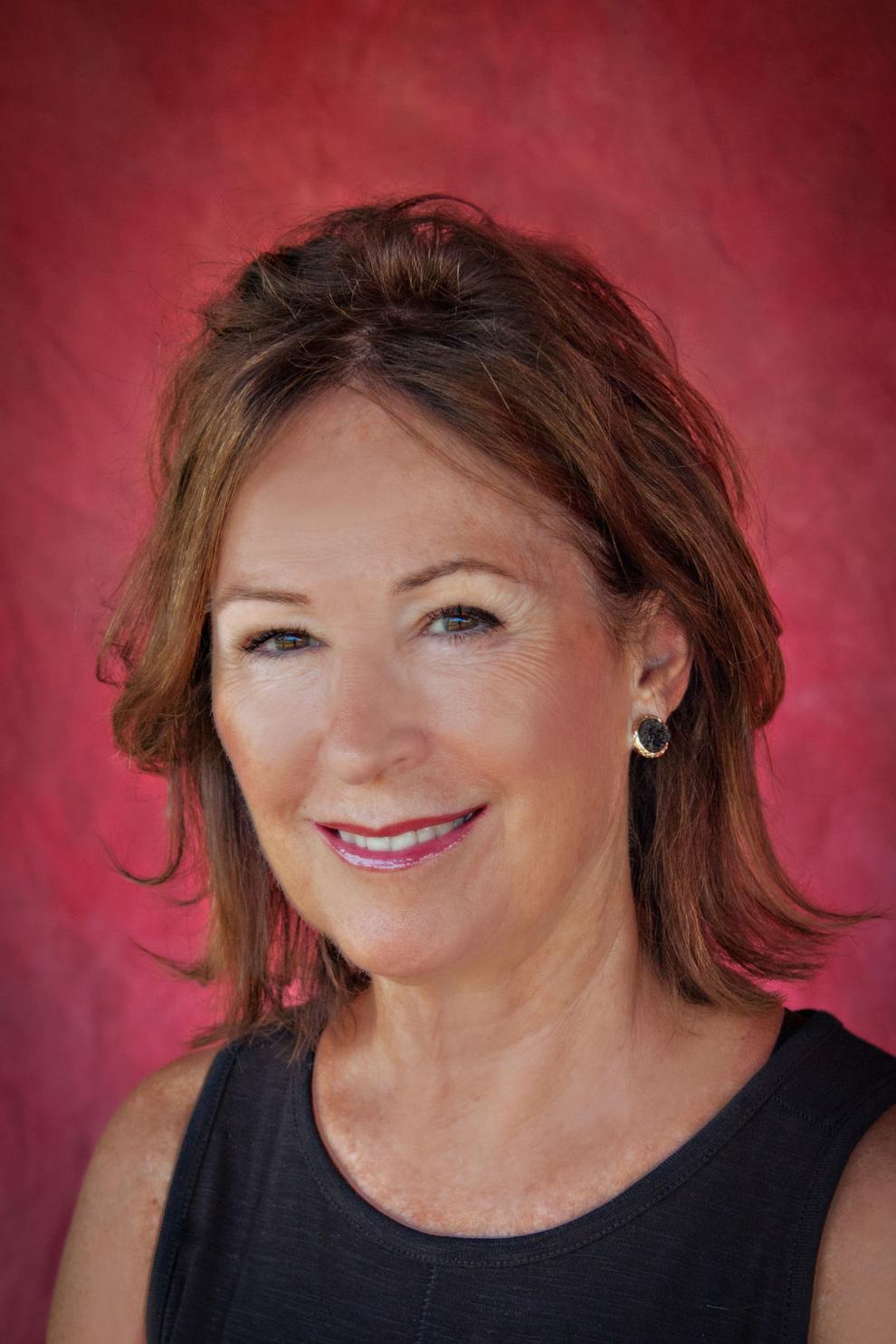 Goodwin is a former interim Douglas County commissioner and member of the Douglas County Planning Commission. She said Thursday she does not plan to run for election to the seat in 2022.
Goodwin was chosen from a slate of three candidates, each of whom spoke at a joint meeting of the county commissioners Thursday.
The other candidates were Steve Loosley, who asked to be taken out of the running, and Elias LaLande.
In her address to the commissioners Thursday, Goodwin emphasized her experience in both business and government. She created a fitness club and a coffee house, and with her husband owns a private optometry practice she has administered for about 20 years.
Her political experience, in addition to her county positions, has included serving as a former chairperson of the South Umpqua School Board.
Goodwin said she reached out to House Republican Leader Christine Drazan and learned the interim job would include taking up the redistricting process this year and moving into the short legislative session planned for February.
She also learned that other legislators would help her get up to speed so she can study each bill and understand how it will impact her district.
And she said she would consult with experts to learn, especially on timber issues.
"I will study, get up to speed on those and be a very effective legislator," she said.
She said she also learned the importance of the caucus.
"We are up against a massive Democratic machine in Portland and in the northern part of the state. We have to be fighters. We have to be strong together, we have to be smart and we have to be strategic," she said.
She also said she wanted to be a trustworthy source of information for community members.
"I'm very excited to get started. I need to go to work," Goodwin told The News-Review shortly after her appointment.
She said she doesn't want to run for the office in 2022 because moving to Salem is not something she and her husband want to do at this point in life.
"It's a special role to jump in and sprint, and that's what I intend to do," she said.
Loosley is chairperson of the board of Umpqua Community College and serves on the boards of the Community Cancer Center, Southern Oregon Goodwill and Aviva Health. He is also treasurer of a nonprofit board that hopes to build a medical college in Roseburg.
"I get up every morning with one goal in mind: How can I help? How can I help others? How can I help make our community better?" he said.
However, Loosley asked to have his name removed from consideration for the interim post, saying his campaign was adding fuel to the "deep and bitter" political divisions in the community.
He did not say whether he would run for office in the 2022 election, however.
In his remarks Thursday, he envisioned a hopeful future.
"Imagine if we were known as a community where families thrive, where businesses flourish, and where people want to be," he said.
He said it's time to turn over a new page.
"Let's make a commitment to begin working together. Let's sit down and talk through our differences. Let's begin treating each other with kindness and respect," he said.
After the meeting, he told The News-Review he believes everyone in the community wants to create a better tomorrow.
"I really want to try to bring our community together and build and get people to work together. That's my true heart," he said.
But he said the contention in the country has "spilled over into our own local community, and it's very damaging. When people don't work together it hurts everyone," he said.
LaLande is a public relations professional who serves as political director for Alek Skarlatos' congressional campaign.
He spoke about the thick smoke outside from wildfires and said the most important work for any representative will be to find a solution.
"Unfortunately this is a yearly event that we see. It's terrible for our forests, terrible for our health. It will be my number one priority," he said.
Douglas County Commissioner Tim Freeman made the motion to appoint Goodwin. He said there are unfortunately people in the community who think women can't be effective legislators.
"That has not been my experience. I believe women can be very effective leaders, business leaders, great partners in life and very effective legislators," he said.
Freeman, who once served as House District 2 representative himself, said it will be important for the person who fills the position permanently to do the work of campaigning.
"Today our role is to try to pick somebody who can go to Salem and be effective," he said.
Douglas County Commissioner Chris Boice said there has been "lots of nasty politics played in the last couple of weeks."
"The most important thing to me is exactly what Mr. Loosley talked about. We don't need to air the dirty laundry of the Republican Party here but we have some work to do and we need to get to the place where we all work together," he said.
Boice said he wanted to appoint a person who would not run for election in 2022, and one who is committed to going to Salem in the short term.
"I trust the voters of Douglas County, always have. I want to see who they want to represent them in House District 2 long term, and so for that reason, I'm very interested in appointing an able-bodied, energetic, smart person to go up to Salem to do the work, who isn't going to want to run in the election," he said.
Douglas County Commissioner Tom Kress said when he took over as commissioner he found it clear that Goodwin had done her homework as an interim commissioner.
"She didn't just sit on her laurels and go to meetings and events, she was actually working here," he said.
Goodwin, LaLande and Loosley are all Republicans, as was Leif. The three were chosen as contenders at a meeting last week of the Republican precinct committee persons within District 2.
Goodwin will serve in the position until the person elected in November 2022 takes office.