State Rep. Dallas Heard, R-Winston, confirmed Monday he will seek Jeff Kruse's Senate seat. At the same time, Heard found himself confronted with some disparaging statements he made about women leaders as a caller on Rush Limbaugh's radio program in 2009.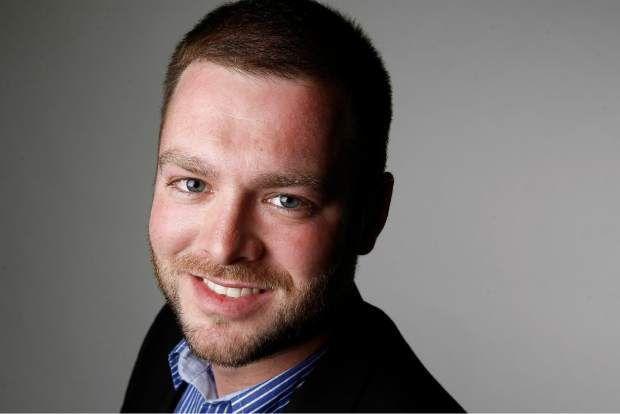 Kruse, R-Roseburg, announced his retirement following an investigation into allegations he inappropriately touched women he worked with at the legislature, including staffers, lobbyists and legislators.
The Eugene Register-Guard first reported Monday that Heard "made some incendiary comments about women's ability to be leaders" in a 2009 call to Limbaugh's program. During that call, Heard expressed reservations about former vice presidential candidate Sarah Palin. The Register-Guard cited Limbaugh transcripts in which Heard said, "if a 24-year-old like me isn't comfortable with a woman being president, and I'm a conservative, I think there's going to be a lot of people on the conservative side that aren't going to be all that hopped up to go support Mrs. Palin."
He also said he had not had positive experiences under female leadership and that growing up during the feminist movement was "an oppressive thing."
Heard told The News-Review those comments don't reflect his views today, or his record as a legislator. He said he would support a woman for president over a man if he agreed with her positions on the issues.
Heard said he thinks somebody who is "just trying to tear people down" gave the information to The Register-Guard; however, called his former statements "non-thinking," "juvenile," and "boorish."
"When you're young and dumb, you make dumb statements because you really don't know anything about life," he said.
Heard said he was a "loud-mouth radical" back then, and learned from others that he needed to calm down and think things through before speaking. He said he's worked for almost a decade to be a better person.
"I would hope that my colleagues that are ladies here in the House ... would never think that I'm the kind of guy that you see in those words," he said.
He doesn't have daughters, but he does have nieces, and he said he hopes they know their uncle is someone who "fully supports them in all their endeavors."
He said he has supported local female candidates, including Jaynee Germond over Art Robinson in the 2008 and 2010 Congressional primary and former Douglas County Commissioner Marilyn Kittelman when she ran for state Sen. Floyd Prozanski's seat.
Reached at her new home in Michigan Monday, Germond said Heard has grown up a lot since 2009 and has proven his integrity since being elected. Even back then, though, she said his support for her campaign shows he didn't have a problem with women leaders.
"It's obvious that he's not anti-woman by any means. He has no qualms about strong women," she said.
Heard said he doesn't plan to let the recent publicity over his Limbaugh call deter him from seeking the Senate seat. With two sons, one 4 years and the other 9 months old, he's taking the long view, he said. He's invested in what happens in this state over the 90 years his sons are likely to live.
Heard said he wants to be a senator because it will give him better opportunities to support legislation that's best for Oregon.
"I'm not here to be the lobbyists' friend, I'm not here to get reelected. I'm here for one reason and one reason alone, and that is to ensure a good future based in the opportunity to determine your own destiny for my kids and everybody else's back home," Heard said.
Among his priorities are reducing government regulations, ensuring funding for a future Roseburg Veterans Home, and promoting a medical education college in Roseburg.
After Kruse's retirement takes effect in mid-March, a replacement will be appointed by county commissioners in the counties of his district. They'll choose from a slate of three to five names put forward by Republican precinct committee persons in the district.
Heard is the senior representative from Kruse's Senate district. Another name that might make it onto the shortlist for Kruse's replacement is Rep. David Brock Smith, R-Port Orford, whose House district also lies within Kruse's Senate district. All the Douglas County commissioners have indicated they're not interested in the job, including Tim Freeman, who is a former state representative.