1) February 'snowmageddon' storm wreaks havoc in Douglas County
On Feb. 25, Douglas County residents woke up to sheer devastation.
A massive storm — soon dubbed "snowmageddon" — brought down 8 inches of snow overnight in many parts of the county and littered roadways with fallen trees. Many roads were blocked for days. Power was knocked out for tens of thousands of people. Tuesday night, another 6 inches of snow fell.
At the end of the week, 8,500 county residents remained without power as crews frantically worked to clear roads and restore power lines.
Rural residents, especially those in North County, had two- and even three-week waits for power to be restored. Temporary shelters were opened in Winston, Lookingglass, Roseburg and Elkton.
No one saw the storm coming. Meteorologists expected the weather front to hit farther north and be warmer.
It's impossible to find out how this storm ranks against other Roseburg area snowstorms because there are no snow records for this area. But we do know that it would have been a top-two storm for the past century had it hit in Medford, where snow records are kept.
The governor declared the storm an emergency, clearing the way for Federal Emergency Management Agency funding.
Local public agencies estimated damages at more than $11.1 million.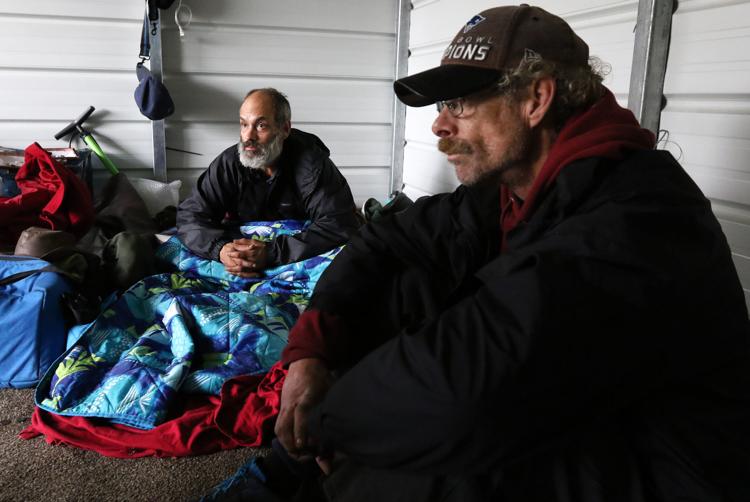 2) Roseburg faces homeless crisis
Reporters at The News-Review took a deep dive into Roseburg's homeless crisis in 2019 and produced a series on the problem this October.
A study commissioned by the City of Roseburg found that barriers to housing are the chief cause of homelessness and removing those barriers is the key to solving it.
That same study found city officials too often fall into a false narrative of addiction being the primary cause.
Reporters were told by homeless campers that their tents and sleeping bags were tossed in the trash during community cleanups and that police ticketed them at $250 a pop if they fell asleep — even inside a carport designated for the homeless across from the courthouse. Douglas County Commissioner Chris Boice has suggested creating a legal camping area on Diamond Lake Boulevard that could house as many as 100 people.
Many people are doing what they can to help. Roseburg Rescue Mission provides food and shelter, and the Roseburg Dream Center offers meals and other assistance four days a week. Several local organizations offer housing vouchers.
Reporters found that little, if any, help was available for homeless people with severe mental illnesses like schizophrenia. A case in point was Jeffrey Short, a man who believes his name is Elliot Ness and that he is a police chief from Heaven.
Short spends most of his days on a bench outside Roseburg City Hall.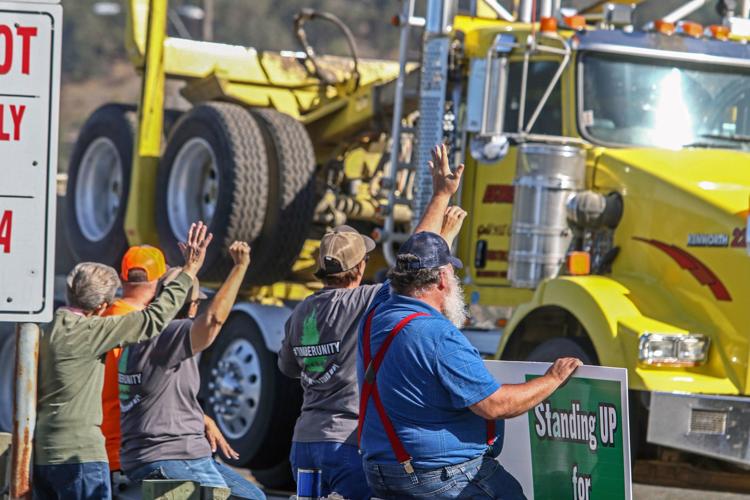 3) Douglas County residents show displeasure for HB 2020
Douglas County truckers and loggers did what they could to put a proverbial lid on the cap-and-trade bill that was sent to Oregon's Senate this past June.
Hundreds of truckers from Douglas County departed from Gene Whitaker Trucking in Wilbur well before sunrise on June 27 to meet up with thousands of other blue-collar workers for a rally in from of the Oregon State Capitol in Salem. The rally was to protest House Bill 2020, a bill designed to reduce the state's greenhouse gasses to 45% below 1990 levels by 2035 and 80% of 1990 levels by 2050.
That came after 11 Republican senators announced their intention to protest and walk out, preventing a quorum in the Senate from being reached while preventing the Democratic supermajority from passing the bill into law.
"Douglas County was far and away the biggest presence there, and it shows that the timber capital of the world is still here to fight and make a comeback," said Sen. Dallas Heard, R-Winston, as he joined his fellow Republicans in returning to the Senate after the announcement the bill would not proceed.
The events helped start Timber Unity, a working-class movement in Oregon which cut off membership to its Facebook page when it ballooned to more than 50,000 within a matter of weeks. Their battle likely hasn't ended, either: There's talk of a revised, less strict cap-and-trade bill being introduced when the next legislative session begins on Feb. 3.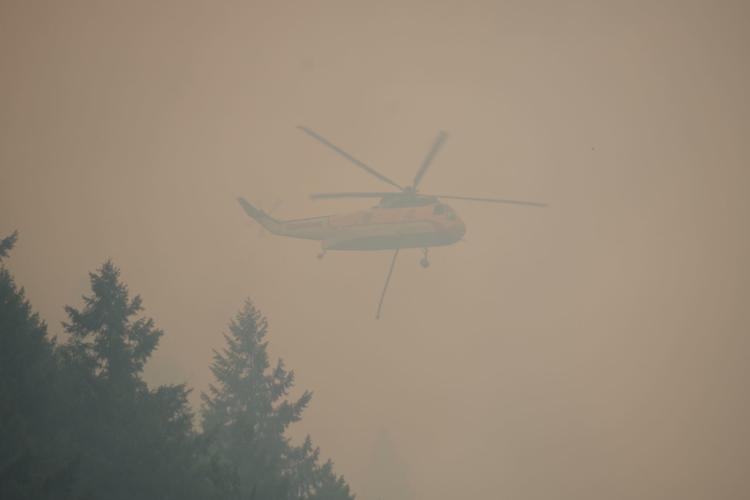 4) Milepost 97 Fire sparks after illegal campfire
The largest wildfire of the year torched just over 13,100 acres south of Canyonville, endangering more than 550 structures and homes and forcing officials to issue evacuation notices as the blaze spread over impossible terrain.
The fire started in late July after an abandoned, and illegal, campfire got out of hand. Quickly, the fire established itself in an unmanaged forested area covered with overgrown brush and snags, a patch of scarred land leftover from the 1987 Canyon Mountain Fire and was part of the Douglas Complex, according to the state.
For a time, the fire was the largest uncontained wildfire in the conterminous United States. The fire stretched to approximately 20-square-miles in size — twice the size of Roseburg — and smoke from the blaze instantly turned the region's air quality to unhealthy.
Almost immediately after the fire began, the Federal Emergency Management Agency authorized the use of federal funds to help pay for firefighting costs and determined that the fire "threatened to cause such destruction as would constitute a major disaster."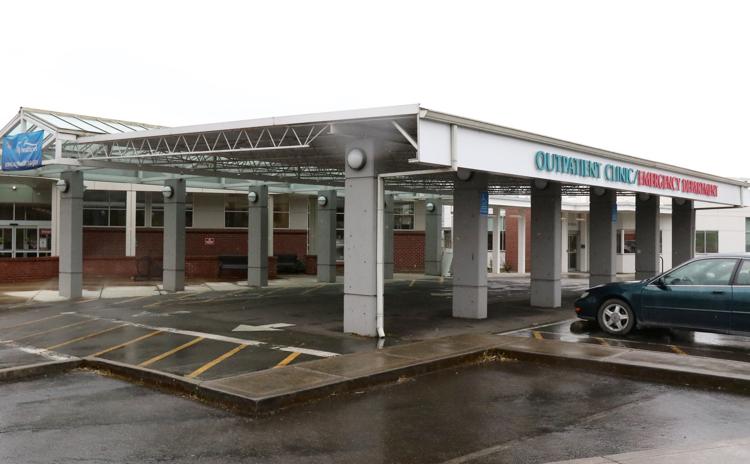 5) Roseburg VA downgrades ER to urgent care
Local veteran leaders had feared for years that they would lose the emergency room at the Roseburg Veterans Affairs Medical Center.
In August, those fears were realized when the VA downgraded its 24/7 emergency department to a five day urgent care open 8 a.m. to 8 p.m. Monday through Friday.
The ER began its decline in 2009 when the intensive care unit was closed and the hospital was dropped from a Level II hospital to Level III. Veterans fought for years to get the ICU reopened, to no avail. Staffing problems also contributed to the ER's eventual demise.
Critics said the decline was of the VA's own making, asserting it was part of a push toward privatization. VA officials disputed that, but said with staffing shortages and a closed ICU it was safer to send veterans to outside hospitals.
A new benefit program called the Mission Act allows veterans to obtain urgent care in the community over the weekends, and VA officials said it's now easier to get outside ER care bills paid through the VA.
6) George Fox signs on to bring medical education to Douglas County
George Fox University signed a memorandum of understanding in March to offer bachelor's and advanced degrees in nursing, counseling, physical therapy and other fields at a proposed new college in Roseburg.
The proposed new college comes with a $30 million price tag and about one-third of that has been secured, mostly through state funding.
Bringing a medical college to Roseburg has been a Roseburg City Council goal for more than a decade.
Umpqua Valley Development Corp. was created to bring the project to fruition and includes local business owner Richard Heard, CEO of Mercy Medical Center Kelly Morgan, Umpqua Community College board chair Steve Loosley, George Fox University Provost Linda Samek, and Losa Yop of the Roseburg VA Health Care System on its board.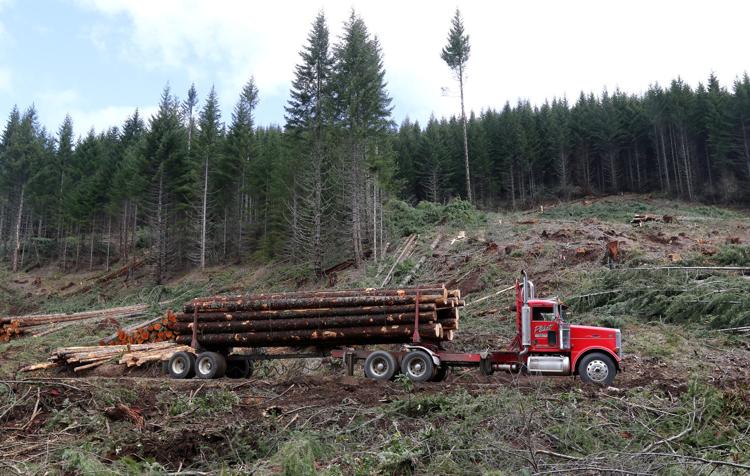 7) Counties win O&C lawsuit
A federal court decision has brought new hope to county officials struggling with dwindling budgets.
In 2016, the Association of O&C Counties filed a lawsuit saying the Bureau of Land Management was violating the federal O&C Act of 1937. That law mandated the federal government manage lands formerly owned by the California Railroad for sustained yield and split the harvest revenues with the counties in which those lands are located.
In November, federal District of Columbia Judge Richard Leon sided with the counties.
Douglas County has more O&C land than any other county in the state. For decades, Douglas County's budget and staff has dwindled due to the loss of federal timber revenue dollars.
If the judge's decision holds on appeal, that could be about to change. Leon's decision was hailed as a victory by Douglas County Commissioner Tim Freeman, who has made it his central mission since taking office in 2015 to restore timber harvests and payments to the county.
8) Myrtle Creek police officer resigns after pleading guilty to sex abuse charges
A Myrtle Creek police officer pleaded guilty to eight felonies, including first-degree sex abuse, multiple counts of using a child in display of sexually explicit conduct, multiple charges of first-degree encouraging child sex abuse, and aggravated identity theft.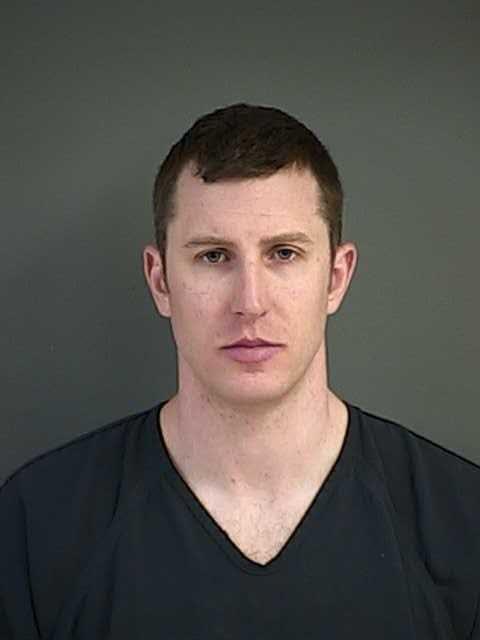 Alexander Marcus Salterio, was arrested and initially charged with 15 felonies after police said he reached out to underage girls online and request photos of them. In return, Salterio would typically send a photo of a male teenager with the hopes of convincing the victim he was under the age of 18. If the conversations continued, Salterio would request images of the victims' private parts in exchange for sexually explicit videos. If the victims eventually refused, Salterio would threaten to post any of the previously-shared photos.
After Salterio resigned from the agency, the City of Myrtle Creek and the Oregon Department of Human Services were sued by a court-appointed guardian for one of the victims for $2.5 million in damages.
The allegations filed against Myrtle Creek and DHS centered around how the city and agency separately handled information about one of Salterio's victims: His 10-year-old foster child. According to the lawsuit, Myrtle Creek police were required to relay information about the child's abuse to DHS so the agency could take steps to remove the child from Salterio's care.
But cross-reporting never happened during the two-month period between when Myrtle Creek police learned about the abuse in December and when the DOJ allegedly alerted DHS in February, according to the lawsuit.
The lawsuit, which was filed in Douglas County, was moved to federal court.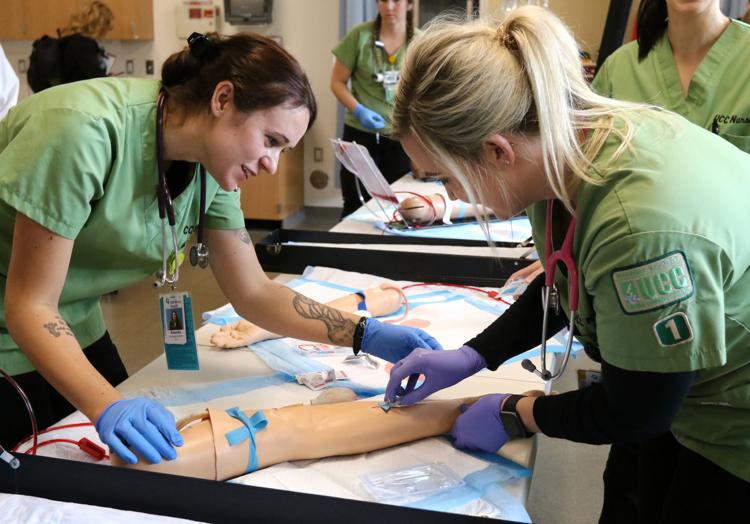 9) Umpqua Community College graduates say they were not informed program ended national accreditation
Umpqua Community College students who graduated with a nursing degree say they were not informed how the program ending its national accreditation would impact them.
UCC decided to forego its national accreditation weeks before graduation in 2018, but remains approved by the Oregon State Board of Nursing.
Graduates from the 2018 class were no longer able to work at the Roseburg Veterans Affairs Medical Center, because federal institutions require nurses to be nationally accredited. UCC graduates said they were not notified of the change until about a month after graduation.
The college released a statement following those claims, which said students were notified immediately after the program decided to end its national accreditation.
UCC nursing administrators said having two elected student representatives on the advisory committee should have been enough to inform the students.
UCC announced in November 2019 that it plans to expand its nursing program, and when the nursing program demonstrates growth, the college will seek national accreditation again — if community partners will fund the additional position to do so.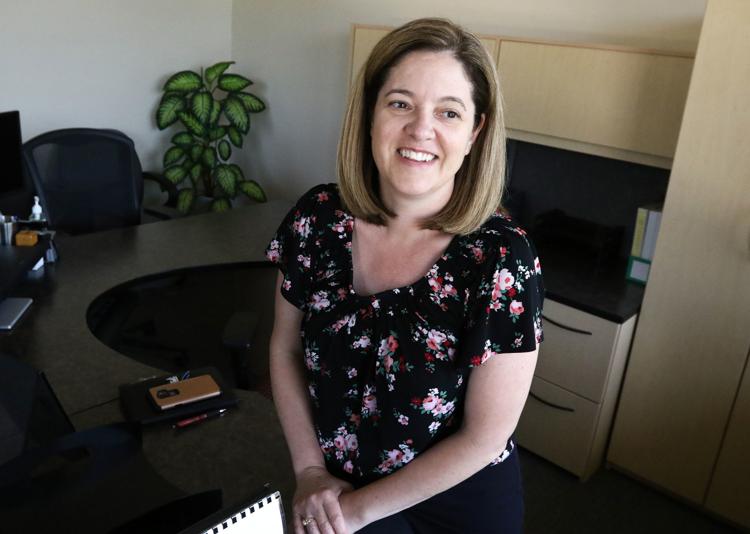 10) Nikki Messenger chosen for City Manager
It took a while and involved a bit of intrigue, but Roseburg finally was able to hire a city manager.
City Manager Lance Colley announced his retirement late last year and in April, Public Works Director Nikki Messenger was named interim city manager.
After a search for a permanent city manager, the list of candidates was whittled down to Paul Eckert. However, Eckert abruptly withdrew from consideration when it became known that he was the subject of sexual harassment complaints during his tenure in the city administration of Sioux City, Iowa.
Messenger was selected in July to become the new city manager, at an annual salary of $155,000.
She grew up in Richland, Washington, but both of her parents graduated from Roseburg High School. Messenger graduated from Washington State University with a degree in mechanical engineering. She began working for the city in 1995 as an engineering technician and rose through the ranks of the Public Works Department. She was promoted to public works director in 2008.