The former interim director of the Roseburg Veterans Affairs Medical Center called fears the state will abandon a proposed Roseburg veterans home misguided.
David Whitmer made the comments Monday in an email to Douglas County Veterans Forum President Larry Hill. Hill is spearheading a letter-writing campaign from veterans demanding the Legislature move to fund the project. He plans to have letters available to sign at a booth during this week's Douglas County Fair.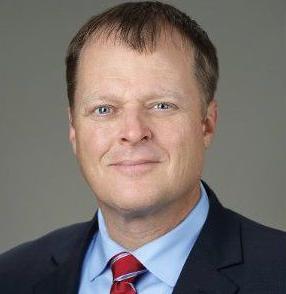 The controversy began when the state Legislature did not renew funding for a veterans home in the 2019 session. A total of $10.5 million in lottery bond funding for the project had previously been approved in 2011 and renewed every two years. But construction never began because the state money was intended as a 35% match, with federal funding at 65%. So far, those federal dollars haven't come through.
Meanwhile, this year, the Legislature approved $10 million for a different project, an allied health college that will offer four-year and advanced degrees in much-needed medical fields like nursing, counseling and physical therapy.
Hill believes the funding for the college came at the expense of funding for the veterans home.
But Whitmer suggested Hill either misunderstood or felt "there is some advantage to misinform and rally local Veterans against a problem that does not exist."
Whitmer particularly objected to a statement Hill made last week, in which Hill said legislators did a disservice to the veteran community and that they weren't cognizant of the effort that's gone into the vets home in the past.
Whitmer characterized that statement as disingenuous and said it doesn't reflect the commitment he observed from Sen. Dallas Heard, R-Winston, Rep. Gary Leif, R-Roseburg and Douglas County Commissioner Tim Freeman.
"I greatly appreciate their collective efforts to guide both of these important initiatives and the partnership we shared to advance Veteran's issues," Whitmer said. "I have not worked with a better team of state and local representatives on Veterans matters."
Hill had not criticized Freeman. However, Hill had questioned the new Oregon Department of Veterans Affairs Director Kelly Fitzpatrick's commitment to the vets home, and Whitmer also objected to that.
"She has been a strong supporter as well from Day 1 of her tenure. Frankly, I believe you owe all of them an apology for your misguided remarks," Whitmer wrote to Hill.
Whitmer said the project will likely move up on the list once the federal government transfers the land on which the home will be sited to the state. He said he's sure the state will ultimately agree to fund the vets home, and he said the college and the vets home are compatible.
"They are not in competition with each other and they are part of a larger strategy to diversify the local economic base that your community and legislative leaders have correctly pursued," Whitmer said.
Hill said Monday he and Whitmer just have different views.
"The way I see it, he doesn't see it that way. That's fine. That's just absolutely fine. But he can disagree all he wants, and I'm going to stick by my guns," Hill said.
He said he owes nobody an apology, and he fully intends to soldier on with the letter-writing campaign.
Hill said there are thousands of veterans in the Roseburg VA's catchment area and many will need the veterans home. He referenced a woman whose husband was a member of the local Veterans of Foreign Wars post for many years. The husband is now in the early stages of Alzheimer's, and the wife is desperate for help. He said it's because of people like them that he's passionate about the issue.
"The ramifications of not getting this far outweigh stepping on people's toes as far as I'm concerned. It really is. That's why I feel so passionate about it. We've got veterans to take care of," he said.
Hill said he planned to invite Heard and Leif to a Veterans Forum meeting to discuss the issue.
Heard said last week that he hopes to obtain funding for the vets home in 2021, if it moves up on the federal government's priority list.
"I fully agreed with the assessment that the former director articulated on the issue, and I'm more than happy to speak to the Veterans Forum any time they would like to invite me," Heard said Monday.